Q&A: Justina Nixon-Saintil on How Investment Can Improve Equity in STEM Education
The communication giant's learning program uses access to broadband and emerging technology to boost important digital skills in underserved schools.
By 2019, Verizon expects to have 150 schools participating in the Verizon Innovative Learning program, the company's initiative to improve STEM education, according to a recent announcement. 
Technology firms are investing heavily in new learning tools to help teachers improve their STEM and STEAM curricula, a welcome endeavor for education experts looking for ways to improve STEM pedagogies to better engage students in science, technology, engineering and math content. 
Despite the use of innovative approaches, such as makerspaces, to improve STEM learning, there is still room for improvement in making these classes available for all students. 
To help, Verizon is looking to its innovative learning program to bring under-represented students, including women and minorities, into STEM fields by creating more opportunities for younger students. 
Through Verizon Innovative Learning, middle school students in participating schools have access to state-of-the-art technology, including HTC Vive consoles for immersive virtual reality experiences and Ultimaker 3D printers and littleBits modular electronic sets to improve makerspace offerings. 
To learn more about the program and Verizon's interest in investing in STEM education, EdTech spoke with Justina Nixon-Saintil, director of corporate social responsibility at the Verizon Foundation.
MORE FROM EDTECH: See how companies are helping to prepare K–12 students to work in a tech-enabled world. 
EDTECH:

How did the Verizon Innovative Learning program start, and what has it achieved so far?

NIXON-SAINTIL: When we started the program in 2014, we had eight schools. As of this fall we will have reached a milestone of 100 schools. Our mission is to provide free connectivity, teacher training and STEM curricula to under-resourced schools across the country.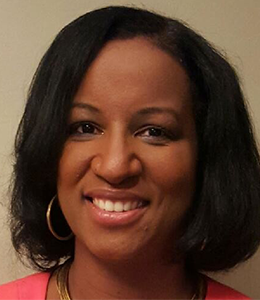 Photo: Courtesy of LinkedIn
Justina Nixon-Saintil, Director of Corporate Social Responsibility programs at the Verizon Foundation.
As part of that mission, every student and every teacher in the program receives a tablet from Verizon. They also receive up to four years of connectivity, as well as ongoing support to make sure teachers are ready and trained to effectively use the technology in the classroom.
EDTECH:

Beyond tablets, what other technology and hands-on experiences do you provide to participating schools?

NIXON-SAINTIL: When we implement the program in a new school, we spend the first year teaching teachers how to use the tablets in the classroom day to day and how to extend learning beyond the classroom through creative curricula. 

Outside of the tablet and the connectivity, we expose our students to emerging technology, which includes 3D printers and VR gear.

We are also bringing them robotics kits and tools to learn about the Internet of Things. Our goal is to provide not just tablets, but hands-on learning opportunities to introduce them to skills they may need in the future. 
EDTECH:

What kind of assistance do you offer to teachers to help them incorporate this technology?

NIXON-SAINTIL: The first thing we do is make sure there is a learning coach embedded in every single school in our program to offer ongoing assistance. 

We know that, often, teachers are put into positions where they have to learn a new skill or a new technology but are not given the support they need to do it successfully. A single learning coach can provide that support for all of the teachers in the school throughout the duration of this initiative. 

The second thing we do is provide in-person and online training for our teachers. We schedule time during the year to provide in-person training, and we offer support online through webinars and online office hours. 

MORE FROM EDTECH: Read more about the 5 key areas of professional development necessary to prepare teachers for technology integration.
EDTECH:

How do you measure the success of this training?

NIXON-SAINTIL: We use a model called SAMR. It's a very basic model to track how a teacher is moving forward on a trajectory through four distinct stages: substitution, augmentation, modification and redefinition. 

Substitution is usually the easiest to grasp, even if teachers are completely new to technology in the classroom. For example, if a student is writing a paper using pen or pencil, a teacher in the substitution stage will switch that pen or pencil out, and have their student type the paper instead. 

The next step may be that, instead of writing an essay, a student is prompted to create a whole 3D environment in VR around that essay topic. 

As teachers move further along through the stages, we measure their progress, monitoring where they are having difficulty to help with their development. 
EDTECH:

Some educators and parents have voiced concern over the harmful effects of using technology without teaching responsible use and good digital citizenship. How does Verizon approach this concern?

NIXON-SAINTIL: We rely on tools developed by Common Sense Media, a nonprofit digital literacy curriculum provider. 

Our students go through six weeks of digital literacy training before they even receive their tablet, and while we cannot force parents to do the lessons, we encourage them to come in and take part in the training as well.

We even provide parent workshops at our schools so parents can be more aware of how to manage their child's device at home and how to make sure their children are not abusing the technology. 

On top of this training, we also have a fair amount of control over technology both at school and at home, which we share with school IT teams. This includes content filtering software that we have on each device, and software that we provide that allows every district to fully control what apps students are able to download.
EDTECH:

What are the goals for the future of this program?

NIXON-SAINTIL: Well, we just reached the 100-school mark, and we plan to add another 250 more schools over the next three years. We are also planning to bring 5G capability to 10 of our schools by the end of 2019. 

Another thing we're doing, which we've already started to implement this year, is to create innovation labs in our schools. 

These will be stocked with the same types of emerging technologies I mentioned before, including augmented reality, virtual reality stations, 3D printers, IoT kits and robots, in a makerspace environment. 

We're envisioning the lab as a tech hub for students in our schools so that they can go there and be creative and really develop their design thinking processes and solve software challenges in their communities.

patat/Getty Images