TCEA 2017: What to Expect in Austin
Thousands of educators are headed to Texas to learn ed tech tips and tactics.
The 2017 Texas Computer Education Association (TCEA) convention, where thousands of educators, administrators and IT leaders will share the latest tips on integrating technology in classrooms, kicks off soon.
TCEA 2017 begins Feb. 6 at the Austin Convention Center, in Texas, with more than 900 sessions throughout the five-day event.
This year's conference is expected to draw more than 12,000 educators and educational technology enthusiasts from around the globe and offer access to more than 450 like-minded vendors. TCEA also boasts 30 nationally recognized featured presenters, including Alice Keeler, a Google Certified Teacher, and Tom Murray, state and district digital learning policy and advocacy director for the Alliance for Excellent Education — both of whom are on the list of EdTech Top 50 IT bloggers.
TCEA's two keynote speakers are sure to inspire: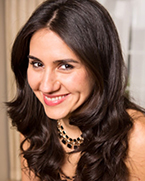 Shabnam Mogharabi, CEO and executive producer at Soul Pancake, a media and entertainment company founded by actor Rainn Wilson that explores "Life's Big Questions," will lead this year's opening keynote session on Wednesday.
The closing keynote on Friday will be led by Nadia Lopez, principal of Mott Hall Bridges Academy in Brooklyn, N.Y. Lopez shot to national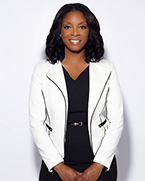 recognition when the popular Humans of New York blog profiled one of her students, Vidal Chastanet, who named her the most influential person in his life. After the post went viral, Lopez was featured in The New York Times and The Atlantic, and was covered by NBC News and other news outlets. Lopez and HONY raised $1.4 million to endow a scholarship fund for Mott Hall Bridges Academy graduates.
You can prepare for this year's conference by browsing through the hundreds of sessions on the official TCEA program overview, or download the smartphone app to use daily at the show.
EdTech will provide coverage of TCEA from the show floor. Follow along on our conference page to gain insight into the best and brightest sessions this year.
RoschetzkyIstockPhoto/Thinkstock
More On