Click here to download the infographic, then explore the phases in more detail in the text below.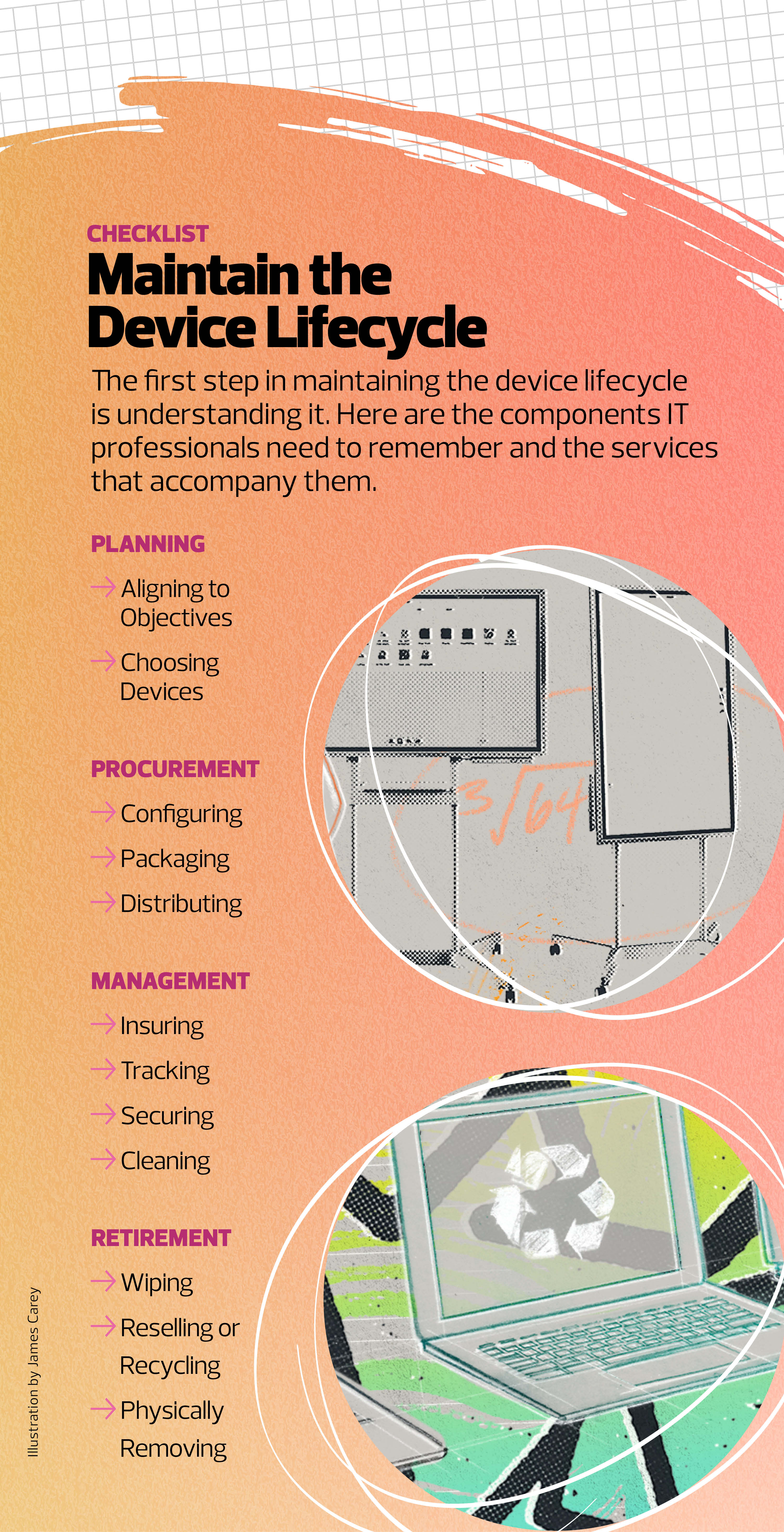 Plan for the Device Lifecycle Before Purchasing New Tech
The planning phase is vital to a successful and sustainable one-to-one program. At this stage, it's important for IT leaders to consider learning objectives and then choose devices that will enable students to meet them. Focusing on the objectives will prevent admins from being swayed by the newest and shiniest tech. It could also mean a departure from buying the same type of devices the school invested in for emergency remote learning.
IT professionals should consider variations in their devices, as different students have different needs. This may mean investing in tablets for younger students and laptops for older students. It could also entail a mix of Chromebooks and Windows devices.