How K–12 Schools Can Start an Esports Program
For school districts that want to jump into competitive gaming, here are a few ways to get started.
Evidence is building to support the benefits of competitive gaming in K–12 schools, spurring administrators to start programs in their districts. 
In California, educators at Mission Viejo High School can see how the addition of an official esports program helped students develop important team-building skills more commonly associated with traditional athletics. 
"The kids will say, 'We need to communicate better, let's meet to talk about our strategy,'" Tiffany Bui, faculty adviser for the Mission Viejo esports team, told EdTech. "They'll talk about what went well, what didn't go well. It's interesting to see the players guide each other. You see leaders emerge."
Studies found competitive gaming can nurture cognitive growth, boosting problem-solving and spatial reasoning skills. 
With so much to gain from an esports program, many administrators and IT leaders are wondering how they can bring competitive gaming to their districts.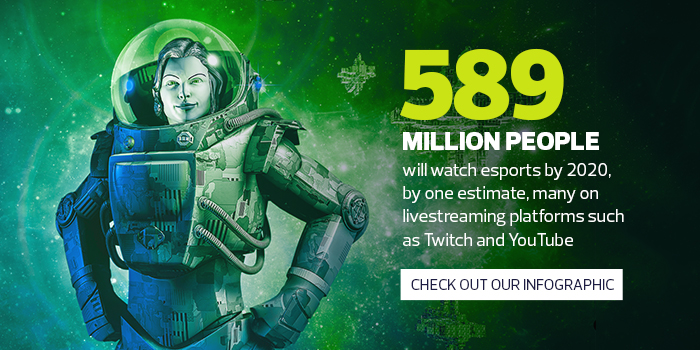 Partner with Current Leagues to Organize and Fund Programs
Even with research to back up the benefits associated with esports, it can be difficult to allocate resources to support the necessary infrastructure for a competitive team. 
Established gaming leagues across the country, such as the High School Esports League and PlayVS, often partner with K–12 schools to organize training, competitions and charity events. They're joined by the Legacy Esports, Electronic Gaming Federation and North America Scholastic Esports Federation leagues.
There are not many grant opportunities for K–12 esports programs, but some companies, such as eTeamSponsor, offer crowdfunding tools to create campaigns to fund the technology schools need for a proper competitive space. 
MORE FROM EDTECH: Check out how PlayVS Vice President Laz Alberto expects esports to enter the K–12 space.
Esports Technology K–12 Schools Will Need
What does a proper competitive space look like for K–12? One of the core technologies, of course, is a computer; however, whether students use a desktop or laptop can be up to the school's discretion. 
At Fresno Unified School District, students use HP EliteBook 850s to play. As long as schools have a solid network infrastructure in place, reliance on laptops should not affect students' success in competitions. At Fresno USD, for example, the school's existing Cisco 802.11ac wireless network worked just fine, according to CTO Kurt Madden.
Meanwhile, at Illinois' Oswego East High School, students go head to head from their Dell OptiPlex 7020 desktop computers. 
In addition to gaming systems, schools may want to invest in peripheral equipment, such as mice, keyboards and headsets for students who do not have their own. 
Ultimately, esports programs should be about creating new opportunities for students to learn in engaging ways, and to offer more avenues for students to participate in their school. Talking with students about what they want from an esports program and getting them involved in the planning process is one of the best ways to get the ball rolling.
This article is part of the "Connect IT: Bridging the Gap Between Education and Technology" series. Please join the discussion on Twitter by using the #ConnectIT hashtag.
Milan_Jovic/Getty Images
More On