Q&A: Laz Alberto Describes the Rise of High School Esports
Vice president of esports league organizer PlayVS explains how the competitive video games are quickly entering the education sphere, inspiring K–12 schools to create their own programs.
While surprising to some, the rise of esports leagues in higher education has exploded, and now they are gaining traction in K–12. Interest in this new type of sport is growing, and has begun to inspire school district administrators to create their own programs. 
There has already been some movement with the creation PlayVS, the first official esports high school league. Just two months after CEO Delane Parnell publicly launched PlayVS in April of this year, the company closed a $15 million Series A funding round. 
The company has partnered exclusively with the National Federation of State High School Associations to start the esports league in October. EdTech spoke with Laz Alberto, VP of PlayVS to talk about the rise of esports in K–12 and what high schools will need to jump into this fast-growing trend.
MORE FROM EDTECH: Check out how K–12 students are benefitting from the introduction of eSports!
EDTECH:

Education and video games have always seemed at odds. Why should schools let this kind of competitive gaming in?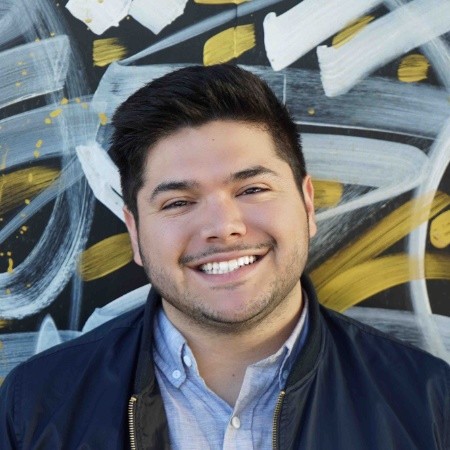 Photo: Courtesy of LinkedIn
Laz Alberto, Vice President of PlayVS.
ALBERTO: When we talk about esports, for those who might be newer to it, it's important to understand what the benefits are here.
I like to take a step back and say, "Why do we love traditional sports?" We love traditional sports because they are competitive. They involve teamwork and the valuable skills thereof. 
Sports foster community, and the same is true of esports. We're not talking about sitting on the couch playing a game casually. We're talking about playing to win.
Esports develop teamwork skills — understanding how your role within the game synergizes with the rest of the team, understanding how to make the right decisions together as a group and to communicate together as a team. And there's fun as well.
We're also really excited to get new kids involved at school, who maybe aren't a part of a program, but now that they see this, they have something to call their own. They have something at school that they can be a part of and that's something greater than themselves, as opposed to going home and sitting on the couch and playing a game.
EDTECH:

What kind of equipment would schools need to invest in to create their own esports programs?

ALBERTO: Anecdotally, we've talked to a couple schools that have talked about building a whole esports arena within their schools. We've collaborated with them on that. 

I've actually been to a couple schools and seen the facilities and said, "Oh, it'd be great if you put five PCs over here and five over here, a TV here to watch the recap of the game." Schools that reach out for assistance in creating a more sophisticated lab, we can certainly help with. We think that's really cool, and it's a good investment. 

It's also a good investment outside of just gaming. PCs that are high-powered for extreme gaming sessions are also going to have the kind of capabilities that are needed for a photo class or a video-editing class within school. 

There's obviously other benefits to upgrading the technology here. Again, we want to cater to every potential participating school out there. We do both sides. We make sure that schools have what they need, and then the schools who want something a little more high-powered, we can help them do that as well. 

MORE FROM EDTECH: Read more about how schools can use high powered computer labs to create new learning opportunities!
EDTECH:

How does the PlayVS league work?

ALBERTO: All the games right now that we will be offering are on PC. We'll be bringing them into the computer lab, which has its own set of benefits and effects. In terms of how they play, they'll play in their own building, week-to-week, against another team that is remotely playing on its own network. Team A will be on Campus A, Team B on Campus B, and they'll compete remotely. 

We work with the publishers to make sure that they are able to launch into the same game and it's the same experience that's tailored to the league. We track their stats during the game and after the game and display those. 

Throughout the league's season, they compete. They climb the ladder, so to speak. The best teams at the end of the regular season will progress to a playoff structure, and that playoff will determine the top teams that will compete in the state championship at the end of the season.
EDTECH:

What does the future of esports in K–12 look like?

ALBERTO: Ultimately, it's hard to say. The different esports operate in different ways. The leagues around each game look pretty different from each other. They obviously have a lot of really cool similarities both to each other and to traditional sports, but, like traditional sports, each game operates differently. It operates on its own. It's a lot harder to say what the future of sports is than it is to say what the future of football is.
gorodenkoff/Getty Images
More On