#ICE18: Rushton Hurley Discusses Tactics for Leading a Digital Media Revolution
The nonprofit leader believes tech-powered storytelling can help students learn about themselves.
Digital media can teach students to see new possibilities in themselves.
Educational nonprofit Next Vista for Learning, which was launched by the founder and executive director, Rushton Hurley, works to highlight the possibility of digital media.
"When I was a teacher, I assigned video projects and I was amazed at how much more quality students put into their work," says Hurley, who is an opening keynote speaker at the #ICE18 educational technology conference in Schaumburg, Ill. from Feb. 26-28.
Next Vista for Learning offers a free, online library of more than 2,000 videos by and for teachers and students everywhere. The content is screened to ensure it is appropriate for a student audience. "It's my own little attempt to save the universe from ignorance, one creative video at a time," says Hurley, who will also host the session, "Digital Video and Sharing School Successes" at #ICE18.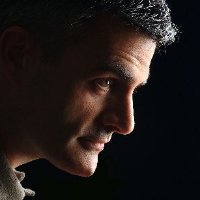 Rushton Hurley, founder and executive director of Next Vista for Learning. Photo courtesy of Linkedin
Hurley took some time to talk with EdTech magazine before the conference. He discusses the ideal ways to successfully lead your school through the deployment of a new classroom technology and why digital media can empower students to take ownership of their learning.
#WATCH @RushtonH Discuss #LearningSpaces and Leadership for @EdTech_K12 at #ICE18 https://t.co/REeWIHTsw2

— EdTech K–12 Magazine (@EdTech_K12) February 26, 2018
SIGN UP: Get more news from the EdTech newsletter in your inbox every two weeks!
EDTECH: Can you tell us about some of the innovative projects Next Vista has launched to create learning opportunities for students?
HURLEY: Our projects include video contests in which students are challenged to creatively describe something one might encounter in school in 90 seconds or less; the Service via Video Project to highlight those who work to help others; the EL Project for those around the world learning English, and currently, the Global Student Voice Film Festival, which asks students to make two-minute videos addressing the theme, "In Another's Shoes" (get more details at studentvoice.org).
EDTECH: What are some of your personal favorite technological advances in the classroom?
HURLEY: For me, the ease of creating digital media online is the advance that comes to mind. Something about it has a special power to help kids learn to see new possibilities in themselves. Also, digital media helps them celebrate each other's work, which is amazing for building rapport between classmates.
You can now find audio tools like Soundtrap for podcasts and collaboration, create good-looking digital books for portfolios using solutions like Book Creator, produce simple videos with Adobe Spark, and develop even more complex videos with editing tools like WeVideo.
All of these tools have powerful free versions that allow educators to give them a proper try with their students before having to make any purchasing decisions.
EDTECH: As it relates to incorporating technology, how would you characterize success in a school district?
HURLEY: Success happens when technology becomes the vehicle for better discussions among educators for reaching students who have had trouble in the past. I think we're living up to tech's potential in education when teachers are fostering and sharing successes so that excitement replaces insecurity. It is also evident when stronger communication and connection with the community extends learning beyond boxes to check off.
EDTECH: What specific leadership actions are worth emulating as you bound ahead with a new technology deployment for a wary workforce?
HURLEY: I think the most important move a leader makes with techno-reluctant team members is to identify the simple ways people can succeed and build professional confidence. That comes from helping teachers save time by not creating everything from scratch, from having discussions that are about activities one can try right away, and from learning that we can all get better by engaging students in conversations about what works well for pushing them to be proud of their efforts. Lots of teachers have created interesting resources and activities that they post online. There is no reason to reinvent the wheel. There are plenty of opportunities to tap into what other people have tried and proved over time.
EDTECH: How can leaders encourage the use of new technologies without mandating it?
HURLEY: This is a road with profoundly dangerous potholes. It's one thing to mandate that people show what they are trying, allowing them to help leaders document their efforts with professional development (PD). It's another thing to mandate the use of specific tech (beyond logistical tools like attendance and grading systems, of course) and build resentment and frustration when there isn't enough PD to support the effort.
Reluctant teachers often see the issue as one of time, thinking that what they do will only lead to them looking bad or taking away from other successes they've developed. That's when a leader can step in to model exploring together, and perhaps even team-teach to model both trying and reflecting on something new.
EDTECH: How do leaders get their staffs to avoid thinking about the negatives of increasing the use of educational technology?
HURLEY: It's liberating for many teachers to learn that the question isn't whether they're as good as others, but whether they're better than they were yesterday. I recommend that leaders use meeting time to gather what I simply call "cool stuff" as a way of filling the conversational void complainers seek to occupy. It's not hard to get people to celebrate small successes; it's simply a matter of taking time to do so.
EDTECH: When it comes to improving classroom technology, who should be leading who?
HURLEY: The top-down arrangement you describe can allow us to avoid some common failures, but the open question is whether it can lead to impressive successes. If it does, it's probably because leaders at one or more of those levels understand the strength of acting with humility. None of us knows everything, and recognizing that everyone has something to contribute allows the kinds of conversations that give people the confidence to go beyond what is easy.
EDTECH: When it comes to imbuing innovation and change, what is your take on reverse mentorship?
HURLEY: If it means that students help teachers learn new things, or teachers have the opportunity to bring good ideas to leaders, then it describes a much healthier professional atmosphere for everyone. I've met leaders at schools around the world who make great things happen because they give others the room to try something impressive.
EDTECH: What are some very practical tactics that you've witnessed school leaders take to get teachers to adopt technology?
HURLEY: I've seen leaders give teachers time in meetings to explore rather than endure the hazing ritual of announcements that could have been sent in an email. I've seen PD programs designed around gamification strategies that give teachers room to try things they might not have tried otherwise. At a school where I spend a couple of months each year, they do regular lunch workshops in which teachers can join in if they want, and great food is provided. The fun, clever and professional conversations among folks in different departments rarely happen in other meetings, and they make sure that they keep this outlet a strong one for their people.
EDTECH: What are some specific devices or software that you believe make it easier for educators and staff to embrace technology?
HURLEY: The range of Google tools available is certainly one avenue for taking things to another level, if done in a way that allows teachers to properly explore the potential of meaningful online collaboration. The digital media tools I mentioned before are also compelling for many teachers who might have thought tech was simply out of their reach. I remember one teacher looking at me after we began exploring Adobe Spark and saying, "Now that's something I could use!" He was talking about his own abilities, rather than the general value of what we explore.
EDTECH: How can innovative teachers compel school leaders to invest in technology?
HURLEY: One great way is to try interesting things with free technologies, showing their leaders what they accomplished and what they'd like to do to extend the successes. Too often, a teacher simply wants someone to pay for something they've heard is good. If you were in charge of the purse strings, would you give available budget to someone who wants to try something, or someone who has tried something and has clear plans for how to build upon what was learned?
The bottom line doesn't have anything to do with tech. Instead, it's about attitude. I think every staff has teachers who are ready to do something amazing if given the chance, just like every classroom has kids who are that close to pushing themselves in wonderful directions.
Follow EdTech's coverage of #ICE18 on the official conference landing page.
izusek/Getty Images
More On