Learn About the Power of Computer Science Courses in Schools
Schools across the country are ramping up computer science course offerings to help promote problem solving and prepare their students for 21st century jobs.
Until this school year, Pawtucket Schools offered only a smattering of ­computer ­programming courses.
Now, 70 kids across the city's two main high schools, which are located in Rhode Island, are learning programming from trained computer ­science teachers. And Hersh Cristino, Pawtucket Schools' information and innovation officer, expects the ­district's computer science ­offerings to expand further.
What's changed? A lot. First, Pawtucket school officials — like many in Rhode Island and across the country — are looking at the job market and realizing that students with a computer science background are likely to have more and better opportunities than their peers after they graduate from college. Second, the district has dramatically improved its IT infrastructure in recent years, setting the stage for robust computer science course offerings. And finally, the state has developed new ways for districts to train instructors to teach computer science, creating the capacity needed to offer the classes.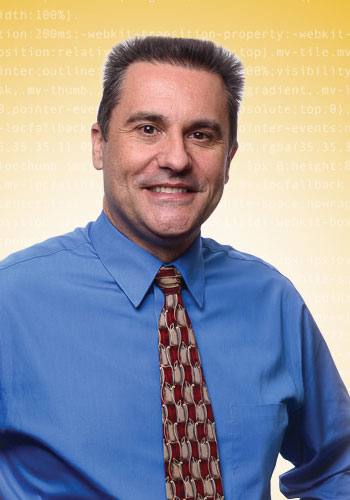 Computer science courses prepare students for the workforce, says Hersh Cristino, chief information and innovation officer for Pawtucket Schools.
"We've been pushing technology into our schools," says Cristino, noting that the district has rolled out a one-to-one Chromebook program in grades four through 10 over the past several years, and also has upgraded its wireless network. "This was just a natural fit for us, to continue getting our kids ready for the workplace. Our teachers have also embraced it. They've participated in the program to get trained, to offer these classes to our students. There's been great support from the superintendent's office to roll these initiatives out there and offer these classes for our students. And as the interest takes off, we'll be adding more classes."
Pawtucket isn't alone. For many districts across the country, the technology and training programs are finally in place to meet the growing demand for computer science instruction. Statistics vary, but some estimates of the portion of American high schools that offer computer science hover around 10 percent. That is poised to change.
Eugene Lemon, president of the Golden Gate chapter of the Computer Science Teachers Association, says that national efforts like the Computer Science for All initiative, launched by President Obama in early 2016, along with individual programs like Code.org, Exploring Computer Science and CS for All Teachers (previously known as CS10K), are helping to create new opportunities for students.
"Things are much better now than they were a few years ago," Lemon says.
STEM Courses Boost Job Prep and Problem Solving
An obvious motivator for schools to offer computer science courses is helping students to be more competitive in the 21st century job market, where technology workers tend to earn more money and have an easier time finding work in their field than do humanities majors.
"We have a large Defense Department supercomputing facility here," says Wade Grant, director of educational technology for Vicksburg-Warren School District in Mississippi. "They have informed us that in the next couple of years, they will be adding several hundred additional jobs. We would love to have homegrown students capable of stepping into those roles."
This school year, the district began teaching computer science content in some elementary and junior high classes, and is beginning to move that instruction to the high school level as well.
Computer science isn't just vocational training, though. In the same way that many students pore over proofs in geometry without ever becoming mathematicians, computer science can help stretch the brains not only of future software engineers, but also of future firefighters, fitness instructors and financial analysts.
"Some people will say, 'The reason to do this is because you'll get good jobs with these coding skills,' which is true," says Richard Culatta, chief innovation officer for the state of Rhode Island. "But we believe very strongly that the next generation of tough problems that we'll have to solve will require an understanding of how technology works. Our worry is that, if we're not preparing students in technology, we're going to outsource our ability to be problem solvers in the future."
The state's Computer Science for Rhode Island program encourages schools to enhance computer science offerings by providing teacher training and a menu of low- or no-cost options for expanding computer science education.
"We do not teach a specific programming language," Culatta says. "We teach concepts. We heard that loud and clear from our corporate partners. They said, 'We'll get graduates up to speed on the specific software, but we want the schools to get students up to speed on how computer science works.'"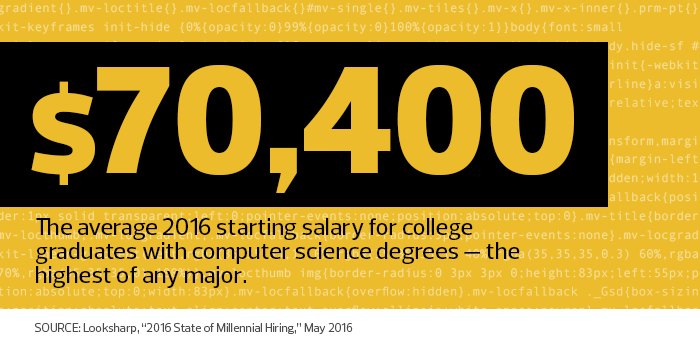 Getting Going on a Computer Science Roll Out
It's rare — perhaps unprecedented — for a school district to roll out a large IT initiative, including new devices and networking upgrades, simply to support computer science instruction. Many schools are already making those investments to support general instruction, and once the tech pieces are in place, adding programming classes is a natural next step.
"In order to support the computer science initiative, we needed to have devices capable of doing that, and then have the infrastructure to support the applications that run on those devices," Vicksburg-Warren's Grant says. "But we were already in desperate need of an upgrade to our infrastructure. It was going to happen one way or another."
Those upgrades included the implementation of a $1.4 million Meraki wireless infrastructure, as well as a fivefold increase in the number of student devices. Again, these investments weren't made with computer science instruction in mind, but once they were in place, it was much easier for the district to offer robust computer science courses.
Similarly, Broward County Public Schools in Florida recently added more wireless access points and student devices, and used that new infrastructure to support new computer science offerings. "This really came down to other ways that we could leverage the technology that we were already deploying in the schools to provide additional opportunities," says CIO Tony Hunter. The district has increased the number of high school students enrolled in the highest level of computer science classes from around 60 or 70 to approximately 400 over the past several years.
Rhode Island, Culatta says, "was among the worst in the country" in terms of computer science offerings as recently as last year. He notes that, in the entire state, only 22 students passed a recent Advanced Placement (AP) exam in computer science. "Even if you were not trying, it's hard to believe that we would be that low," he says. "We said, 'We have to do something about this.'"
Culatta says that his team gave school districts enough options that districts wouldn't have any excuse — including a lack of technology — for not implementing computer science instruction. Especially for younger children, he says, computer science concepts can be taught even without access to a computer. At the elementary level, Rhode Island students now play clapping games to learn about the programming concept of tagging. Another device-free activity: Students all wear a number and walk around the classroom bumping into each other, and after every collision, the student with the bigger number moves to the right.
"You teach them, that's how the files on your computer are sorted," Culatta says. "There are some activities like that that are fun, but also get those concepts across."
Shawn Henry
More On