IBM and Sesame Workshop Aim to Personalize Learning for Preschoolers
The new partnership will combine Sesame Street programming with Watson technology to reimagine early childhood education.
Just call him Adaptive Learning Elmo.
The Sesame Street icon and his peers — all longtime staples of early childhood educational programming — will soon draw on IBM Watson cognitive computing technology to personalize preschool learning experiences.
The three-year collaboration between IBM and nonprofit Sesame Workshop will tap teachers, researchers, technologists, performers and other experts in their fields to determine how Watson's natural language processing, data mining, pattern recognition and other advanced capabilities might best serve preschoolers.
"The center effort is about building deeply engaging learning experiences that are meant to assist the teacher or the caregiver," IBM Master Inventor Satya Nitta says in a company video. Nitta is also the program leader of the Cognitive Learning Content research group at the Thomas J. Watson Research Center.
Research and development for the project is already underway, with IBM and Sesame Workshop testing interactive learning platforms and interfaces before releasing prototypes to key education and technology leaders.
Doug Hunt, a global business leader in the IBM Watson Education unit, explains the company's design plans in a column on the Forbes website:
First, we plan to employ natural language with Watson as one of the interfaces by which children/learners can interact with a computer. Natural language provides the richest signal of a user's cognitive state, guides the learner on his learning journey and adapts teaching on the fly based on that journey.

 

We also plan to employ much deeper interactive techniques such as gamification, augmented reality, as well as digital experiences, in order to employ interactions with the environment into the learning process. We aim to inform these experiences with a deep underpinning in learning sciences, with the best and most established principles of the field being used to structure the experiences.
Sesame Workshop's expertise in education and storytelling will form the final pieces of the puzzle. The nonprofit has spent more than 45 years researching children's brain development, using insights to create educational content that reaches children of all socio-economic backgrounds.
In an IBM blog post, Sesame Workshop CEO Jeff Dunn says the partnership with IBM will take the Sesame Street brand's successes a step further.
"Television reaches every kid with the same programming in the same way," he writes. "But we know that kids learn differently from one another and that they need — and deserve — a new approach that takes each one of them into consideration."
A Watson-enabled learning platform could be the solution.
"This project will be a great equalizer, ultimately providing children from all backgrounds with the opportunity for meaningful, personalized education in their most formative years," Dunn adds.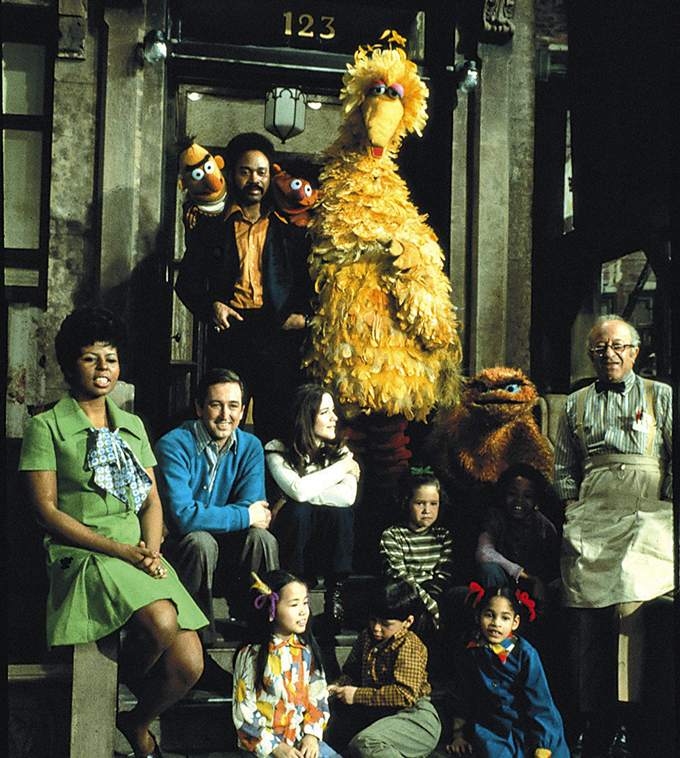 Sesame Street's first-season cast made education fun back in 1969. Credit: Sesame Workshop
IBM