Schools Enjoy Flexibility with SaaS
District IT managers find apps served via the cloud are easy to deploy and manage.
Not so long ago, school districts viewed Software as a Service as a great way to offload email from their servers or to run small pilots. But no more. Today, district technology chiefs increasingly see SaaS as a way to deliver services and apps via the cloud directly to the classroom and the front office.
Killough Middle School, for example, has begun using Adobe Creative Cloud to get apps into the hands of students and teachers, says Dan Blevins, instructional technology specialist for Killough, which is part of Houston's Alief Independent School District. The suite of apps and services makes it easy for him to provide individualized tools to teachers, Blevins says.
Instead of downloading all the applications onto school computers in computer labs, classrooms and libraries, he just installs Adobe and adds specific apps as teachers need them on any or all of the more than 300 Microsoft Windows 7 machines he manages.
"For example, if a teacher needs Adobe Illustrator on 10 machines, it's really easy for me to make that available," Blevins says. "Adobe Premiere, the video editing tool, might be something we would use more sparingly."
SaaS Gaining Traction in K–12
Robert Mahowald, program vice president for SaaS and cloud services at IDC, says the Killough experience with a cloud service such as Adobe Creative Cloud aligns with much of IDC's recent research.
Serving software from the cloud appeals to K–12 institutions because it expands the options that school districts can provide even if they have small IT departments, Mahowald says. SaaS also reduces the management burden yet allows for scalability if a district decides to blow out use of an app to many users, he adds.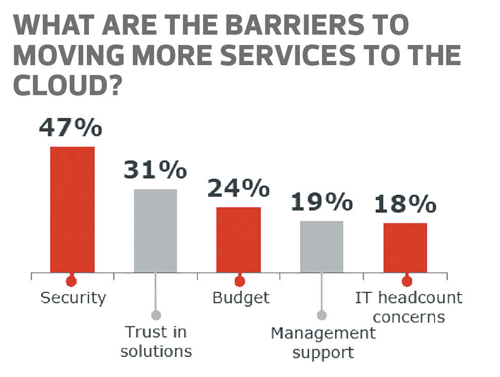 From an IT management perspective, it also helps keep software current, Blevins says. All the apps are downloaded from the cloud, which means when he downloads software, it's the latest version with all the updates.
Schools will likely continue to expand their use of SaaS and other cloud services. "We found that 65 percent of organizations say they use some aspect of the cloud today," Mahowald says. "And this corresponds to both IT departments and line-of-business organizations."
Broader Options
For some, a key benefit of SaaS is that it's not an all-or-nothing technology model. At Daviess County Public Schools in Owensboro, Ky., SaaS apps complement and extend the district's one-to-one computing program, which is in its 11th year, says Aaron Yeiser, technology integration specialist.
While the state provides local school districts with Microsoft Office 365, teachers and students have been gravitating toward Google Apps for Education over the past couple of years, Yeiser says.
"I think at the district's central office, on the administrative side, we will continue to offer Office 365 because that's what the state provides," he says. "But teachers tend to find the Google applications easier to work with, so from our perspective as a technology provider, we'll try to support as many options as possible so the teachers can decide on what's the best tool for their classroom." 
44%
The percentage of IT managers who say that overall cost reduction continues to be the primary reason their organization adopted SaaS
SOURCE: Gartner, "Survey Analysis: Buyers Reveal Cloud Application Adoption Plans Through 2017," November 2014
In addition, for the 2015–2016 school year, he says, the district for the first time will not install Microsoft Office on the notebooks it provides to its incoming freshmen. And starting next school year, students will be able to access both Google and Microsoft apps.
But there are advantages even if a school doesn't have a one-to-one environment, Blevins says. At Killough, students have the option of using their personal and school-issued tablets to run free tablet-based Adobe apps. They can collaboratively share the files via the cloud with the school machines if they so choose, he says.
One of the other benefits of using Adobe Creative Cloud, he says, is that the software is professional grade. He points out that post-production work on the popular movie Gone Girl was done with Premiere, the same software that the seventh- and eighth-grade technology club uses for its video projects.
SaaS Gets Ready for Prime Time
A global survey across 10 countries by Gartner found that Software as a Service applications are moving into the mainstream.
Joanne Correia, a research vice president at Gartner, says her team saw a real transition. The use of SaaS previously tended to focus on small and pilot projects, but now increasingly organizations are tapping SaaS for mission-critical and production environments, she says.
"This is an affirmation that more organizations are comfortable with cloud deployments beyond the front office running sales force automation and email," Correia says.
Organizations also are investing in SaaS because the hands-off nature of these services lets IT organizations redirect limited resources to other priorities, she says. Rapid deployment and fast access to innovation are important reasons for expanding SaaS.
Colin Anderson/Corbis
More On