10 Impressive Entries from This Year's Doodle 4 Google Competition
Google's annual K-12 crowdsourced contest to customize its iconic logo brings out the best in student art.
Now in its sixth year, the Doodle 4 Google competition allows K-12 students from across the nation to compete for a moment of glory on Google's homepage. Google.com is so intrinsic to the online experience that some people have considered it synonymous with the Internet.
The contest is determining the five finalists, which will be determined by the winner from each of the five grade groups, and voting for the finalists round will wrap up on Friday, May 10, 2013.
The national winner will be announced on May 22 and the winner's Doodle will live on the homepage for 24 hours on May 23, according to Google. The winner will also receive a $30,000 college scholarship, a trip to New York City for the awards ceremony, a Google Chromebook, a Wacom digital design tablet, and a t-shirt with the winning Doodle printed on it.
Lastly, the winner's school will receive a $50,000 grant to build a computer lab or invest in computer programming initiatives.
This year's theme for the competition challenged students with incorporating their "best day ever" into their Doodles.
Here are 10 great entries from the competition so far. Best of luck to all the students who've made it this far in the competition.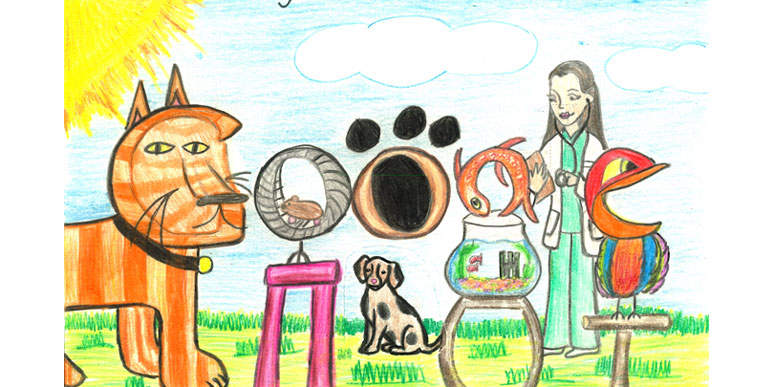 "Ever since I was little, I wanted to become a veterinarian. When we rescued my dog Satchmo from the shelter he was so sick that we thought he wouldn't live. Our veterinarian helped Satchmo get better. It made me want to be able to do the same some day." — Natasha D, Lake City Junior Academy, ID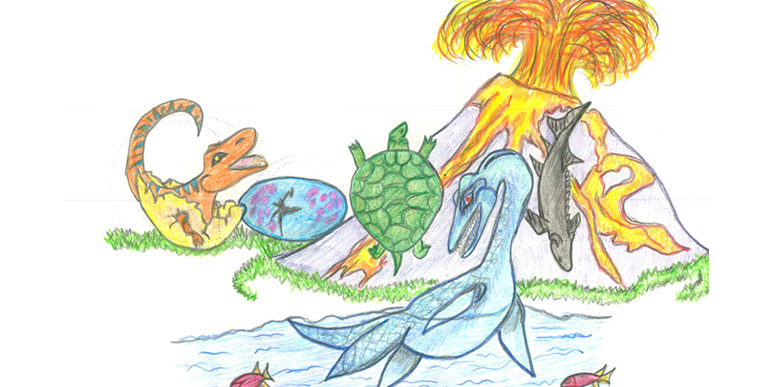 "My best day ever was when I went to Dinosaur Land in Florida. I love learning about dinosaur times." — Allison S, Lamar School, MS
"My best day ever would be that I could spend a day in the forest with all the endangered birds. I want to study them in order to save them so that they would flourish throughout the planet, and others can enjoy their best days with these beautiful creatures." — Meryl L, Cypress Creek Elementary School, FL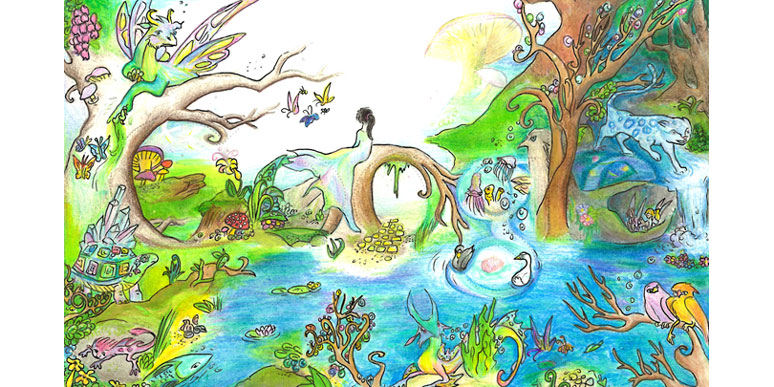 "My best day ever will be when I discover paradise. In paradise, I could play with dragons, ramp with leopards, and chat with fairies...It would be the best day ever when I could finally live in a mystical, dreamy realm." — Audrey Z, Michael F. Stokes Elementary School, NY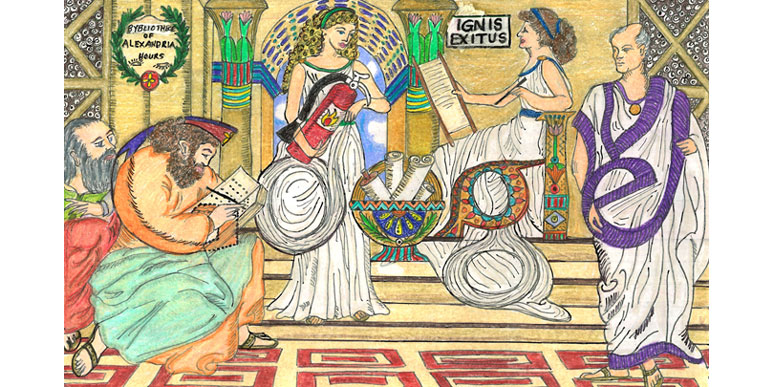 "...to spend the day at the ancient Library of Alexandria and exchange ideas with the venerable scholars. We would confer the cosmos as I rummaged through the early scrolls of knowledge. Before departing, I would instruct them on how to construct a fire extinguisher." — Madelyn K, Homeschool, IN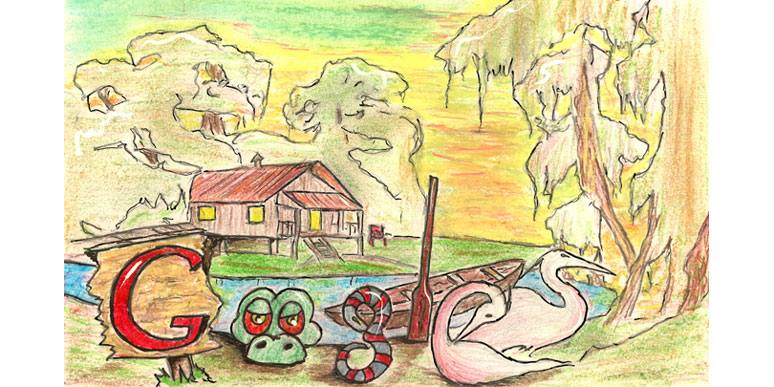 "My best day ever is going to my maw maws camp down in the Bayou. It is like being in your "own" world with the fireflys, critters, fishing and swimming." — Megan B, Abita Springs Middle, LA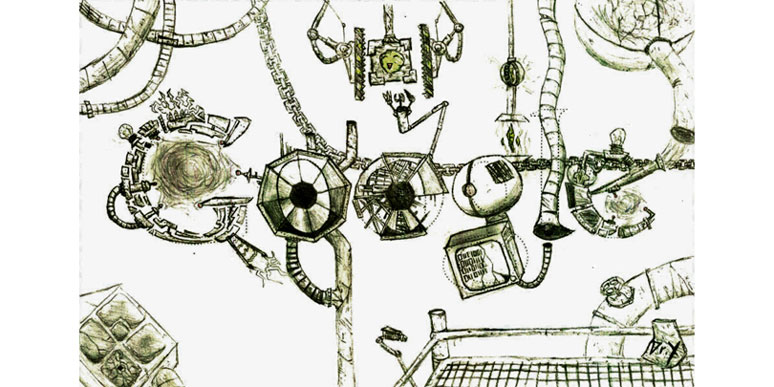 "Dr. X's Universe is a dimension that exists within my imagination. If I was able to make a portal to it I would be able to basically have fun forever, creating my own worlds full of adventure to explore. If I could make a portal, it would be fantastic." — Drexel B, Albert D. Lawton Intermediate School, VT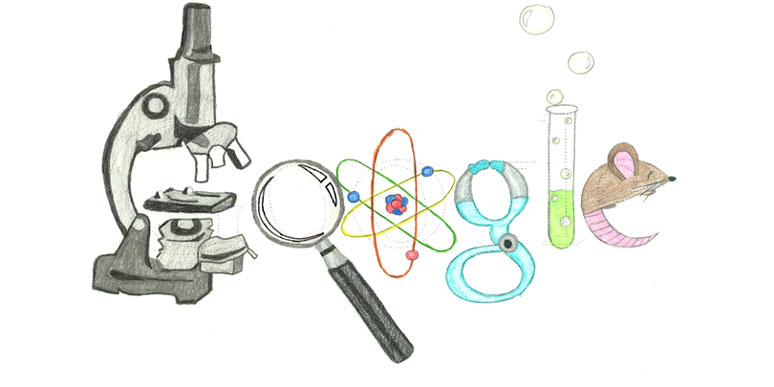 "My drawing shows my best day ever becuase my best day will be when I have my PhD in medical scientist and work for finding cures to diseases. Helping to make others healthier would make my day the best ever." — Marissa F, Urbandale Middle School, IA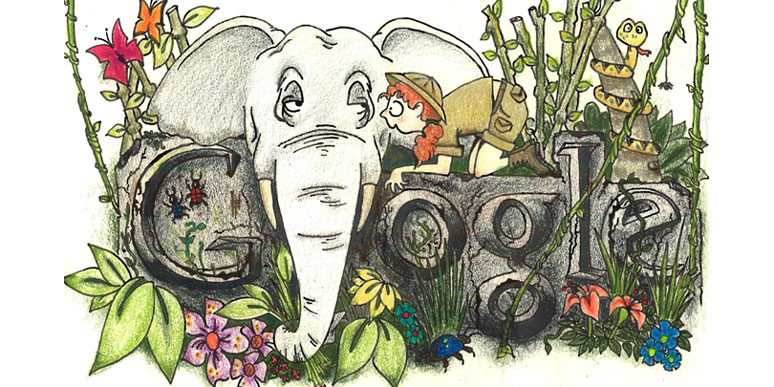 "My best day ever will be when I visit the jungle and meet an elephant. Elephants are my favorite animal, and I've always wanted to see a real one in the wild." — Kaylee T, Homeschool / Davis High School, UT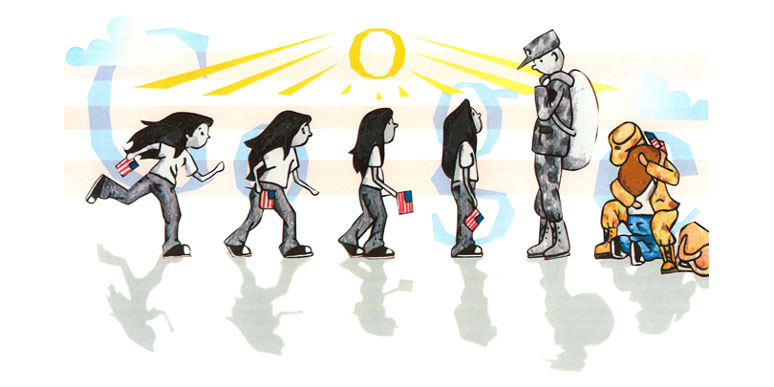 "When I was 10 years old, my dad came home from war. This was my best day ever." — Sabrina B, Sparta High School, WI
<p>Google</p>
More On