Q&A: Funds for Learning's John Harrington Ponders the Future of E-Rate Connectivity
From simplifying the process to focusing on even faster speeds, the future of E-rate is poised for change.
Thanks by and large to E-rate funding, connectivity is flourishing in today's schools.
A whopping 88 percent of school districts meet the Federal Communication Commission's standard for minimum connectivity and another 79 percent of E-rate applicants indicate that the funds are providing higher speed internet to their students.
But with E-rate funds facilitated by the FCC in today's political climate, many stakeholders have questions about the program's future.
To address this and other concerns about the future of connectivity, EdTech talked with E-rate consulting firm Funds for Learning CEO John Harrington.
SIGN UP: Get more news from the EdTech newsletter in your inbox every two weeks!
EDTECH: How will today's political climate impact E-rate?
HARRINGTON: One of the most appealing aspects of the E-rate program is its predictability. The program itself doesn't have a particular expiration date.
We expect that sometime next year the FCC, under Chairman Ajit Pai, will take up the topic of how best to administer the program, focusing on things like how to prioritize funding, etc. Not so much about what the program supports but more how it goes about supporting it. The basic framework of the program is very strong.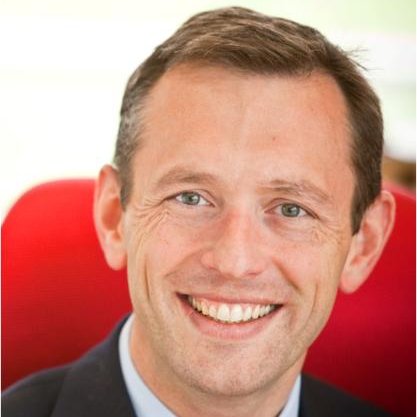 John Harrington, CEO of Funds for Learning. Photo courtesy of Linkedin
EDTECH: What do you think Chairman Pai will focus on?
HARRINGTON: He's talked quite a bit of about simplifying the rules. He's not against E-rate, he's concerned that the way they go about administering the program is more complicated than it needs to be.
There are a number of indicators that suggest he was correct that the current way of doing things is more burdensome for applicants. So I expect that he is going to take a swing at trying to simplify the program or streamline it a little bit more.
When we're talking about billions of dollars each year, there needs to be appropriate oversight. But I think there could be a better balance between how the program is administered and the needs of applications.
EDTECH: A large percentage of schools already have the connectivity basics in place. How do you think the connectivity needs of schools have shifted?
HARRINGTON: Five years ago, the discussions were more about getting the connections in place. Now, it's about capacity.
As schools are rolling out more end-user devices, they're really starting to rethink and reimagine what the classroom looks like. More and more [schools] are breaking down the barriers and you see more teamwork, more project-based type learning.
That doesn't just happen magically. You've got to have coverage. You've got to actually put up more access points.
For more on the complicated world of E-rate, check out our content hub. We'll update it periodically with new resources.
Not sure what tech you'll need to meet your educational goals? Be sure to check out CDW•G's ​resources on E-rate.
dilyanah/Getty Images
More On