3 Ways Pokémon GO Can Create Meaningful Learning Opportunities
Educators from around the web offer ideas for incorporating Pokémon GO into the classroom.
Somewhere between education and entertainment lies a sweet spot.
MinecraftEdu — rereleased as Minecraft: Education Edition — hit square on the mark by bringing game-based learning to subjects like anatomy and art history. Now, Nintendo's Pokémon GO mobile game appears poised to find its target too.
The augmented reality app, released just one week ago, draws on camera and location data from users' Android or iOS smartphones to transform real-world scenes into video-game backdrops.
The game immediately soared to popularity and caught the attention of educators looking to introduce new and exciting lessons to their classrooms. Here are a few of their ideas for turning Pokémon GO into a meaningful educational tool:
Promote Data Literacy Skills
In a post on the Discovery Education blog, educational technologist Kathy Schrock says teachers can use the data-tracking aspect of the Pokémon GO app to enrich learning:
The Journal component of the game automatically records the time and date of the events as they occur — whether it be collecting Poké Balls or capturing a Pokémon. Students can use the data to figure out the average number of events per day or to graph their allocation of items from a PokéStop. Using data they have collected, and analyzing it, will help students start to become familiar with the data literacy skills of data processing, data manipulation, data presentation and data analysis.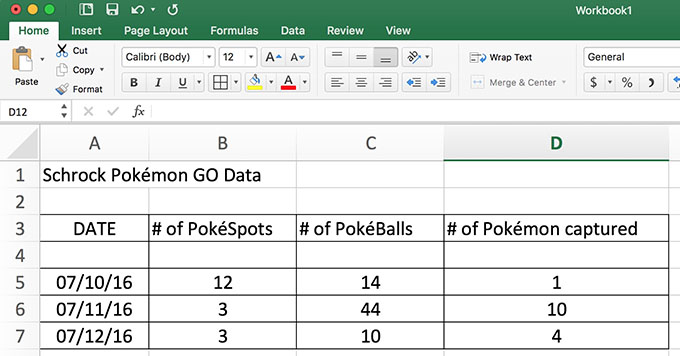 Source: Discovery Education Blog
Explore the Natural World
Blogger Craig Smith, an expert on autism education, says part of Pokémon GO's educational value stems from its ability to connect users to the world around them.
On his blog, Smith recommends using the app to study wildlife species and ecosystems, offering this explanation to teachers and students: "In this learning activity, you will research habitats that relate to where Pokémon can be found in your local area, as well as learning how to observe in a natural habitat and sketch the living creatures that you find there."
Inspire Digital Storytelling
Teachers can fuel students' creativity and promote language, research and technology skills by asking students to write stories around the Pokémon they capture in the game.
Because the app even allows users to snap photos of the creatures in front of their real-world settings, students can create and incorporate visual components that help bring their stories to life.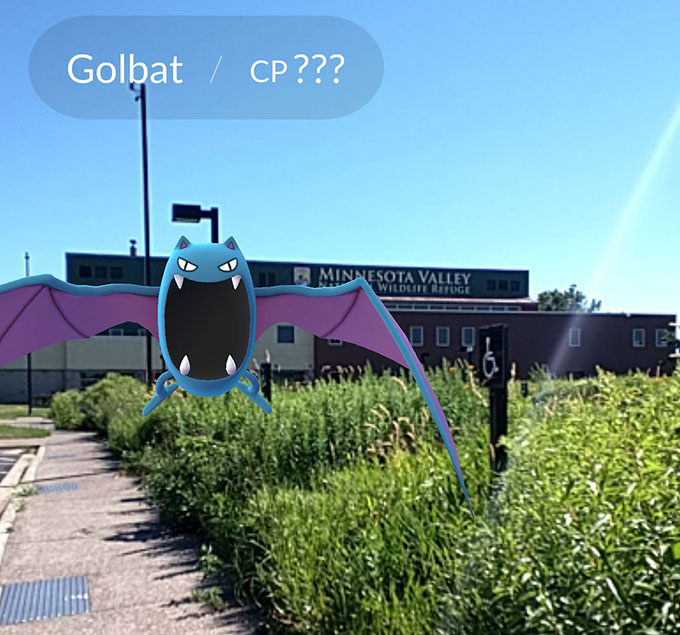 Source: USFWSmidwest via Flickr
Want More?
Check out these additional ideas from educators on Twitter, and then post your own thoughts in the comments section below.
After seeing my son and his friends, I believe that pokemon may get more kids up and moving than DDR did #pokemonGO #Edtech #techPE

— Anne Holzapfel (@AnneHolzapfel) July 7, 2016
W/ the success of #PokemonGO how hard would it be to incorporate this tech in the classroom for educational scavenger hunts? #cse627 #edtech

— Lincoln Aspenwood (@TheRealLinkoly) July 10, 2016
Initial ideas on #PokemonGO & the classroom: Ingress maps, coordinates, GPS, researching sites of PokéStops, global sharing. #edtech

— Kathy Schrock (@kathyschrock) July 10, 2016
Eduardo Woo via Flickr
More On