What You Might Have Missed at Maker Faire Bay Area 2016
This weekend's event highlighted student innovations and offered resources for educators looking to bring the Maker movement to their schools.
Innovation and experimentation took center stage at Maker Faire Bay Area 2016 this weekend.
Held at the San Mateo County Event Center outside San Francisco from May 20 to 22, the 11th annual event paid tribute to the Maker movement by pulling in 900 creative minds from across the area. More than 120,000 attendees rode flying bicycles, pet robotic dragons and manipulated light as part of interactive displays from companies and organizations, clubs and even individual makers.
Spring Hill Academy in Petaluma, Calif., also got in on the action: The hands-on STEAM (science, technology, engineering, art and math) school showed off a welded globe sculpture made by a group of Spring Hill students between the ages of 7 and 11. The young makers cut, bent, forged and fabricated steel continents as part of a project led by instructors including Diana Planson, the owner of DC Metal Work in San Francisco and a member of the school's Makers Committee.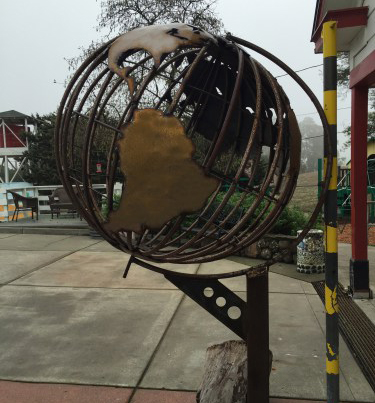 Source: Maker Faire
The Maker Ed Young Makers booth gave hundreds of youth ages 8 to 18 the opportunity to display their creations throughout the three-day event, while an oversized chalkboard invited attendees to share their own maker dreams.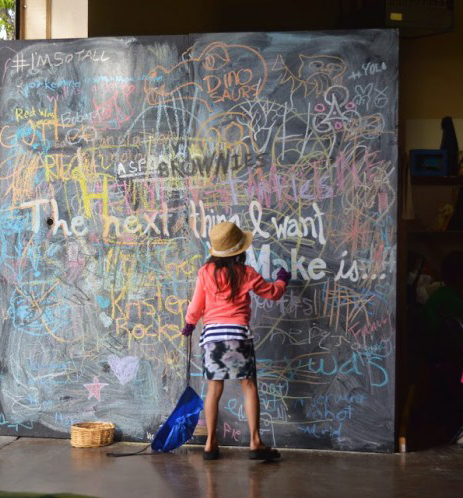 A chalkboard similar to the one seen at the faire. SOURCE: Maker Faire
Maker Ed also organized a Sunday panel of K–12 educators who shared their maker stories, in every form. Participants discussed student-made journalism and other hands-on learning opportunities already in play at their schools.
A Friday morning event, the Bay Area's first-ever School Maker Faire Producers Workshop, taught current and prospective organizers how hosting a School Maker Faire can showcase student creativity and innovation. The program offered logistical details and tips for gaining school and district support.
In advance of the workshop, School Maker Faire hosted an online hangout, Get Going with Your School Maker Faire. Watch a recording of the hangout below, and then head to the Maker Faire resources page for help in bringing a maker faire to your school.
SOURCE: School Maker Faire via YouTube
Spring Hill Academy