CoSN 2015: Education's Role in the Ubiquitous Wi-Fi Future
Visionary Sam Pitroda shares his challenging ideas about the future of education in a world where Wi-Fi is everywhere and costs virtually nothing.
The world of education IT is on schedule to reach a tipping point, where the availability and affordability of mobile devices could completely reshape the way we learn. But will educators take that momentum and turn it into true change or go back to the old ways, powered by new technologies?
That's the puzzle being studied by Sam Pitroda, former chair of the Knowledge Commission in India and a leading voice in the campaign to breach the global digital divide.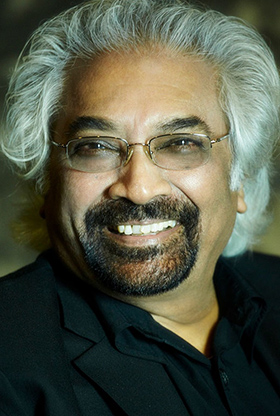 Photo: Wikipedia
"What we really need to do is scrap the existing paradigm completely. But it's risky," says Sam Pitroda, former chair of the Knowledge Commission in India.
Pitroda spoke Monday at the CoSN 2015 International Symposium on using technology in education to empower girls and women. One need not venture far at CoSN this year to hear talk of revolutionary change written on the walls of the education system. During the conference's opening plenary session, Michael Fullan detailed the oncoming, unstoppable digital revolution — one that requires school districts to work together and share ideas that work.
The revolution Pitroda focused his talk on is worldwide. The costs that have prohibited the widespread expansion of IT infrastructure in the world's rural and poor areas will soon be overcome, Pitroda says.
"I am convinced that information technology is going to change almost everything we do today," Pitroda said early in his talk. "I believe that [within] the next five years, almost everybody will have a smartphone."
If ubiquitous Wi-Fi is on the doorstep, what will that mean for education? Pitroda sees many options on the table, but few agencies willing to seize the opportunities in front of them for true education revolution.
"It seems we are still thinking of using the old paradigm with a new movement, and new technology. What we really need to do is scrap the existing paradigm completely. But it's risky," Pitroda said. "Everybody is locked in to their own system. Nobody is ready to try a 'green field' solution."
Mobile devices — the third screen, in Pitroda's words — are marvelous, powerful tools in the right hands.
"But where is the content? Where is the relevant content for girls to take interest in learning using computers? I think that's where there's a bigger challenge," he said.
Leaders must begin thinking differently, but they're trapped in the rut of an education model that "hasn't changed for more than 400 years," he said.
To breach these legacy issues, teachers must accept new roles within the classroom. Their future won't involve content creation or delivery — the Internet and education agencies can fill those roles. Instead, Pitroda said, teachers should learn to be curators of the best informational content their classrooms need.
"What I really need is a mentor. But none of our teachers were trained to be mentors. They're trained to deliver and create content," he said.
These problems may also be self-perpetuating, Pitroda says. Their answers could be within the minds of those who aren't turning to face the world's challenges.
"Unfortunately, the best brains of the world are busy solving the problems of the rich, who don't really have many problems," Pitroda said, referencing graduates of MIT and Harvard.
EdTech is providing continuous coverage of CoSN 2015, including video interviews and session reviews. Keep up-to-date on all of our coverage by visiting our CoSN 2015 conference page.
LDProd/Thinkstock