ISTE 2013: A Look at the Chromebook Market for Educators
Four manufacturers are creating cloud-based notebooks that could be the future of classroom technology.
"Chromebook" was the word heard from many IT professionals on the ISTE 2013 expo floor. These fast, portable and affordable notebooks, complemented by Google's ever-expanding collection of applications and web-based services, continue to gain market share, both in the U.S. and abroad.
In April 2013, IDC released a white paper quantifying the economic value of Chromebooks for K-12 education. The report concludes that, when compared with traditional PCs, Chromebooks reduce deployment costs by 69% and labor costs by 92%, and increase actual teaching and educational administration time by reducing the time lost in managing desktop PCs, notebook PCs or netbooks by 82%.
Besides Google's own Chromebook Pixel, released in February 2013, there are only four other manufacturers currently making Chromebooks, and I had a chance to see them all. Some manufacturers offer only one model, while others have as many as seven in their lineup. Here is an overview of what's currently available.
1. Samsung Chromebook, Model 303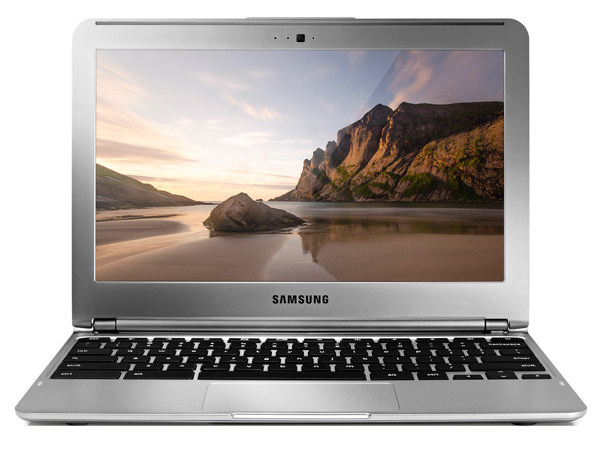 Samsung was the first company to offer the Chromebook. Being the first kid on the block has its benefits because today, the company claims a 91% market share and is showing no signs of slowing. In fact, the country of Malaysia recently adopted Google Apps for 10 million of its students, teachers and parents, and primary and secondary schools will receive Chromebooks. As for ports, the Samsung model has a VGA, HDMI, USB 3.0 and USB 2.0. There is also a 3G version of this Chromebook available.
2. Acer C7 series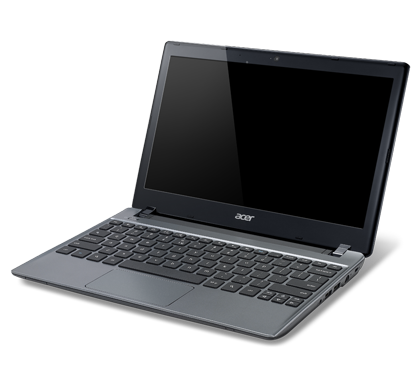 Acer's lineup of Chromebooks differs mostly in the area of storage capacity. For example, the Acer C710-2605, released in November 2012, boasts a 320-gigabyte hard drive, while the C710-2833, released just two months ago, offers a fairly typical 16GB solid-state drive. Schools with bandwidth issues or limited online storage should appreciate the larger capacities. With the right applications, students and teachers can work on large, media-rich projects without having to worry about being connected to the network 100 percent of the time. The Acer has HDMI, VGA and three USB 2.0 ports.
3. Lenovo X1313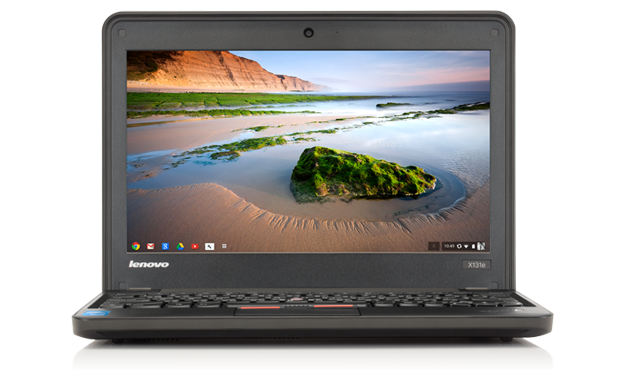 From the chassis on up, Lenovo's Chromebook is exactly the same as its Windows version. Lenovo wanted to make a semi-rugged machine for education. The case is made of thick ABS plastic along with a rubberized bumper that covers the entire edge. An extra-thick screen helps prevent screen cracks when, say, a student accidentally leaves his or her pencil resting on the spill-resistant keyboard and then closes the lid. As for ports, it has an HDMI, VGA, two USB 3.0 and one USB 2.0.
4. HP Chromebook Pavilion
The form factor of the Chromebook Pavilion was created based on requests from teachers and older students who wanted a more substantial keyboard. It also boasts the largest screen in the Chromebook lineup, measuring 14 inches — more than an inch larger than Google's Pixel and almost two inches larger than Samsung's 3 series. Ports include one HDMI and three USB 2.0 (no VGA).
<p>Credit: Google</p>