Then and Now: Education Technology in 1963 vs 2013
Take a look at some of the ways ed-tech has evolved in the United States over the last five decades.
John F. Kennedy made a strong push for education reform focused on science and technology during his presidency. His enthusiasm for STEM education was fueled, in part, by the Soviet Union's 1957 launch of Sputnik.
When Lyndon B. Johnson was sworn in hours after Kennedy's death he maintained the momentum behind Kennedy's mission to boost the government's support of STEM education.
Nine presidents later, the United States is in the midst of a new "Sputnik Moment" sparked by the country's low global rankings in math and science. As of 2012, American students rank 31st in mathematics and 23rd in science.
Change may be a constant force in life, but how constant has change been in America's education system when it comes to technology?
Here's a brief look at how ed-tech has changed since 1963.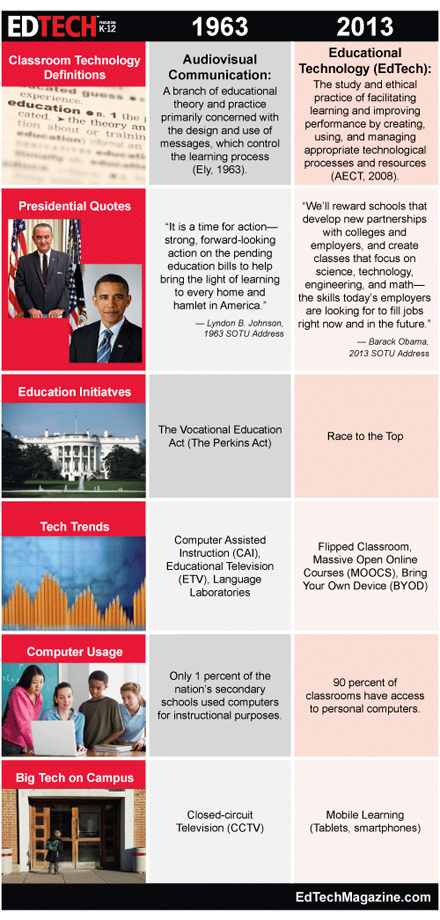 <p><a href="http://commons.wikimedia.org/wiki/File:Facts_the_younger_generation_of_marketers_should_know_are_taught_this_class_in_the_Murch_Elementary_School..._-_NARA_-_196400.jpg">National Archives</a></p>