The Secret to K–12 STEM Success
A roundup of resources to help your school meet President Obama's challenge for better STEM education.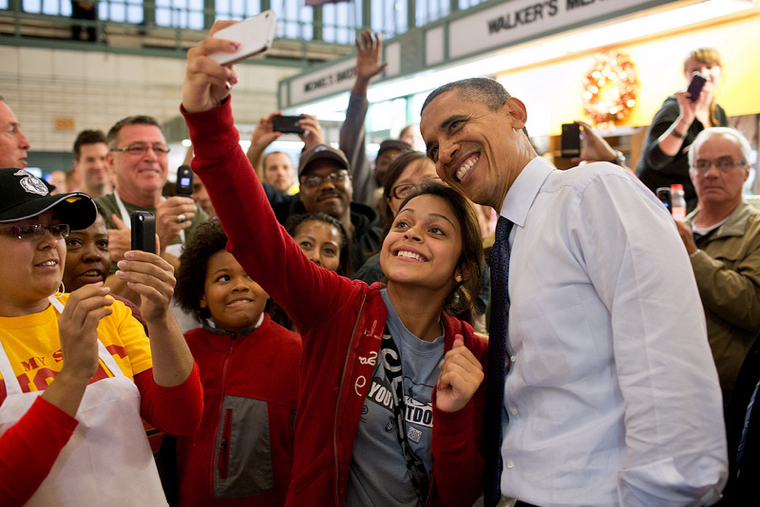 As I watched President Obama's State of the Union address earlier this week, I reached for my notepad when he segued into the education portion of his speech, and I wrote down a single word: innovation. 
The president implored members of Congress and the business community to seize the momentum of a resurgent economy by reinvesting in America's once proud manufacturing base and spoke at length about the need to bring 21st-century jobs back to our shores.
At the crux of all of this, Obama said, is the strength of America's schools, particularly their ability — or in some cases, apparent lack thereof — to prepare students for the global economy, where jobs are firmly rooted in mastery of science, technology, engineering and mathematics (STEM).
Obama praised the work of teachers at P-TECH, a STEM-focused high school in Brooklyn's Crown Heights neighborhood created in 2011 through a partnership between the New York Public Schools, the City University of New York and blue-chip employers, such as IBM. P-TECH's standard high school curriculum (grades 9–12) integrates college-level work and offers students an opportunity to earn an associate-level degree in computers or engineering from City Tech, part of the City University of New York, in years five and six. The school is one of 12 so-called "early college" high schools in the city.
But New York is far from the only school system in the country making strides to improve the quality of STEM education. A report from U.S. News and World Report ranks what it says are the nation's best STEM high schools.
At Ed-Tech K–12, our editors have reported all manner of STEM education success stories in cities from Chicago to Lancaster, Calif., to Dayton and Akron, Ohio. Looking for a little inspiration? Want to get a head start on the president's challenge to improve the quality of STEM education in the nation's schools? The following examples might provide the kick in the pants you've been waiting for.
Mayor Rahm Emanuel recently announced a partnership between Chicago Public Schools, the City Colleges of Chicago and The Starter League, an education company that teaches entrepreneurial web development, to equip students with the practical skills needed to compete for jobs in the high-tech workforce. The article also features results from a report on the impact of STEM in K–12 schools and a video from McKinley High School in Washington, D.C., where students graduate with a 92 percent proficiency rate in mathematics.
At the Dayton Regional STEM School in Ohio, educators take a holistic approach to STEM instruction. Rather than teach core subjects independently, instructors use project-based learning models to intertwine STEM skills with traditional lessons, including the arts.
When educators from the Akron Public Schools sought to improve STEM programs in their district, they sent representatives to schools throughout the United States to evaluate and consider different classroom approaches. The district has since launched its own STEM middle school and high school and sponsors a STEM hub where educators throughout the state can come to learn about STEM integration. 
At Discovery School in California's Lancaster School District, students learn from a special STEM Academy curriculum that emphasizes the practical applications of STEM lessons over theoretical discussions. In a lesson about the ozone layer, for instance, students studied alternative energy sources and built a wind turbine. 
You can learn more about these schools and others by clicking on the links above. Have a STEM success story you want to share? Tell us in the Comments.