7 Habits of Highly Effective Ed-Tech Leaders [#Infographic]
Educators adapt the famous self-help book for classroom use.
Few business books will match the critical success of self-help guru Dr. Stephen Covey's influential 7 Habits of Highly Effective People.
Former President Bill Clinton was reportedly so enamored with the book that he invited Covey to Camp David to brainstorm how the author's seven habits could be applied to his presidency. The book has gone on to sell more than 25 million copies. Covey died in 2012. But the ideas put forth in his book endure. I recently came across this latest incarnation, "The 7 Habits of Highly Effective Teachers Who Use Technology," on the ed-tech blog Always Prepped. 
The post examines Covey's original seven habits through the lens of today's tech-savvy educator. Among the ideas, the authors suggest that teachers should always question why they are using technology in the classroom, understand the big picture and learn how to adapt, get comfortable with the idea of change, and promote a culture of sharing among students and colleagues.
For the full list, check out this link, or see the infographic below. These habits are not likely to help you become a best-selling writer or get you invited to Camp David. But if you're an educator who uses technology in the classroom, they might well change how you teach.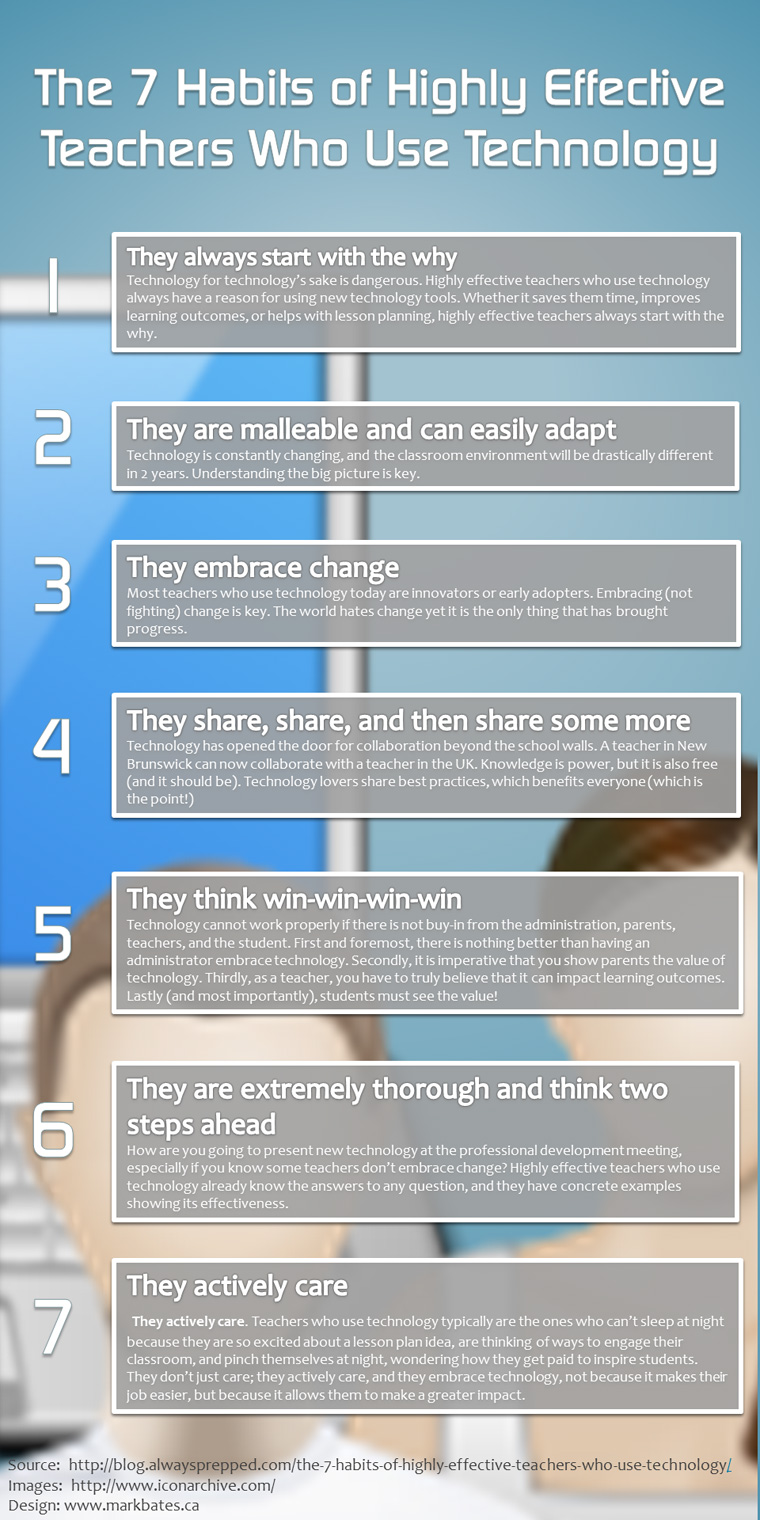 <p>Jetta Productions/Lifesize/Thinkstock</p>