Q&A: California Community Colleges' Debra Connick on Making Data-Fueled Decisions
Community colleges can leverage emerging tech while staying secure.
Community colleges can also stay on top of the latest tech trends like analytics and Internet of Things.
Debra Connick, the vice chancellor of technology, research and information systems shares best practices from California Community Colleges, which serves 2.1 million students through 114 institutions and has won multiple Awards for Innovation in Higher Education from the California Department of Finance.
EDTECH: What IT issues are California's community colleges grappling with right now?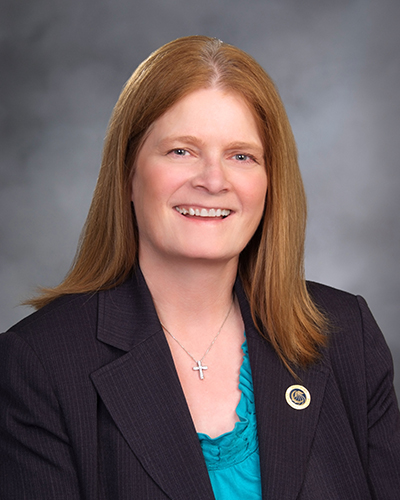 Debra Connick, the vice chancellor of technology, research and information systems, California Community Colleges.
CONNICK: Three things leap to mind. One is information security. As we see every day in the news, the world is getting battered with information security challenges, so we're looking at ways to strengthen our information security posture systemwide.
We're also quite engaged in providing systemwide guidance for achieving accessibility of our instructional and institutional IT systems. We have an enterprisewide effort reviewing current information and communications technology accessibility requirements, including the recent Section 508 updates and Web Content Accessibility Guidelines 2.0 standards, with the goal of providing clear policies and recommendations to the field.
Another major initiative we've just begun is exercising systemwide data governance. We all understand that technology is rarely the problem with systems or projects; it is the lack of clear decision-making.
Establishing systemwide data governance will ensure that the right people at the right programmatic level are making decisions about whether we are collecting the right data to enable leaders to make well-informed, data-driven decisions. In addition, data governance allows for identification of likely areas of integration and interoperability.
EDTECH: How can such a large, dispersed group of community colleges stay on top of cybersecurity?
CONNICK: A lot of times, people assume that technology is the one thing that will keep us safe. But there's a serious human element and a process element that need to be explored, as well. Trying to socialize that message throughout our system has been tremendously helpful. We have people now reaching out and saying, "Hey we're thinking about doing this. What do you think?" Just having people look cradle to grave at their world is important, such as, do their contracts require vendors to have a certain level of security? Things like role-based permissions and thoughtfully considering who has access to which data (and when) are also critically important.
EDTECH: How can institutions ensure that online learning is meaningful?
CONNICK: I was involved with online education in the late 1990s. I remember the very, very beginning of this. I've seen tremendous growth in the way we've approached online education. It used to be that we were trying to completely replicate the classroom experience. I think we've come to a point where we've realized that doesn't always have to happen. There are a variety of ways content can be presented, and our job is to ensure that each method is explored and leveraged to the greatest degree possible to serve the largest student population possible.
EDTECH: Thirteen of your institutions have received awards for reducing both the cost of attendance and the time it takes students to complete degrees and credentials. What role has tech played in these successes?
CONNICK: Ultimately, this is driven by having access to base-line data and establishing goals. Predominantly, technology can provide access to tools such as degree audit software, which can reduce the number of unnecessary units a student takes and can help colleges plan for more course sections when needed. Having a centralized learning management system also benefits our colleges because it allows for streamlined communication with students and offers tools to improve the learning experience.
EDTECH: What role do you see in higher education for solutions like Big Data and Internet of Things?
CONNICK: IoT is an interesting one. You look at all the smart buildings and so forth where your power is automatically adjusted for whatever hours you're there — your lighting, heating and the whole bit. And there's just a whole host of other tools, obviously, coming our way. Right now, it's been very much a campus-by-campus decision, but it's something I'd like my office looking at in the coming years, particularly to see what security we can help put in place.
As far as Big Data analytics, that is the crux of why we're engaged in this data governance initiative. We're looking at ways of organizing, mining and managing our data that make sense to the system and allow people to get what they need.
Enis Aksoy/Getty Images