Higher Ed Innovations Shine at Maker Faire Bay Area 2016
California universities exhibit underwater robotics, solar vehicles and interactive music technologies during a celebration of Making.
Innovation and experimentation took center stage at Maker Faire Bay Area 2016 this weekend.
Held at the San Mateo Event Center outside San Francisco from May 20 to 22, the 11th annual event paid tribute to the Maker movement by pulling in creative minds from across the area. Attendees rode flying bicycles, pet robotic dragons and manipulated light as part of interactive displays from companies and organizations, clubs and even individual makers.
Local universities also got in on the action: CalSol, the student-run solar vehicle team at the University of California, Berkeley, sent a team to show off its latest creation: a solar-powered car it designed and built to race at highway speeds.
SOURCE: Berkeley Engineering YouTube channel
The Underwater Remotely Operated Vehicle (UROV) team from Cal Poly State University, San Luis Obispo demonstrated its work with underwater robotics, while representatives from the Center for Computer Research in Music and Acoustics (CCRMA) at Stanford University brought a host of projects designed to let the user make and physically interact with sound.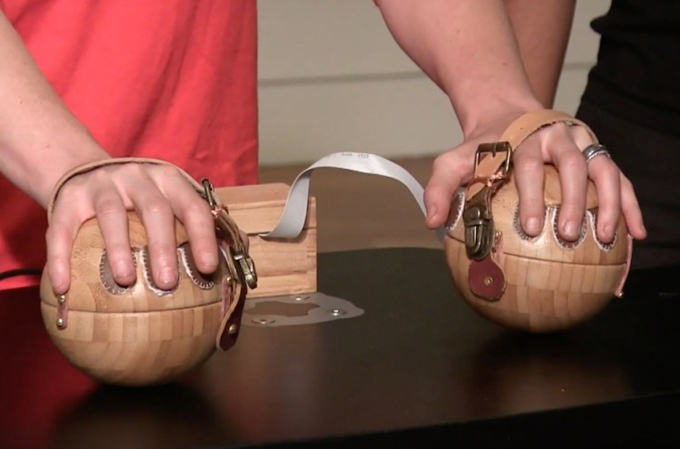 The CCRMA Granuleggs let the user to create soundscapes. SOURCE: Maker Faire
Head to the Maker Faire website for photos from the popular event, and watch the video below to hear former MythBusters' star Adam Savage talk about the importance of Making. This live broadcast replay and others from Maker Faire Bay Area 2016 can be viewed on Twitch, the event's official live broadcast partner.
SOURCE: Twitch
SparkFun Electronics/Flickr
More On