5 Announcements at CES 2015 That Could Affect Education
A virtual reality display, advanced 3D printing components and a bold stance from Intel for workforce diversity headlined CES this year.
The announcements that shake up the technology industry at the annual International Consumer Electronics Show don't always create ripples in the education world. But as technology and education continue to converge, it's happening more each year.
This year's trade show kicked off in Las Vegas on Jan. 6 and was filled with big news for the gaming, gadgets and technology industries. Here are five announcements on products, services or policies that could have broad implications for higher education.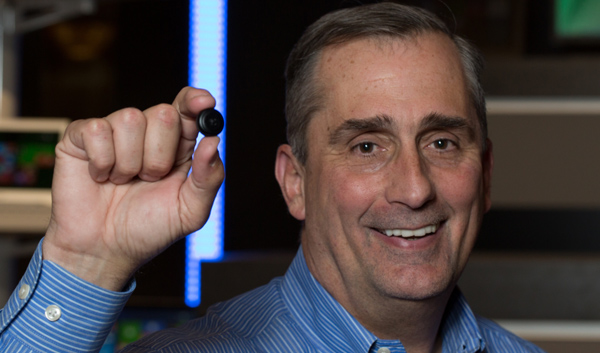 Intel CEO Brian Krzanich shows off the button-sized Curie™, a tiny product to enhance wearables. Photo credit: Intel
Intel Pledges $300 Million to Reduce Gender Gap in Tech Workforce
Could a $300 million investment by Intel help drive more women into the technology industry?
Speaking at CES on Jan. 6, Intel CEO Brian Krzanich announced the company's Diversity in Technology initiative. The five-year plan will invest $300 million in math-based education and programs to help employ more women and minorities in the technology sector and in the video game industry, according to Reuters. The goal is to reach "full representation of women and minorities in Intel's workforce by 2020."
"We're calling on our industry to again make the seemingly impossible possible by making a commitment to real change and clarity in our goals," Krzanich said in a press release.
The company plans to become more involved with K–12 programs in underserved areas as well as partner with more computer science and engineering programs at higher education institutions, including minority-serving institutions, according to the release.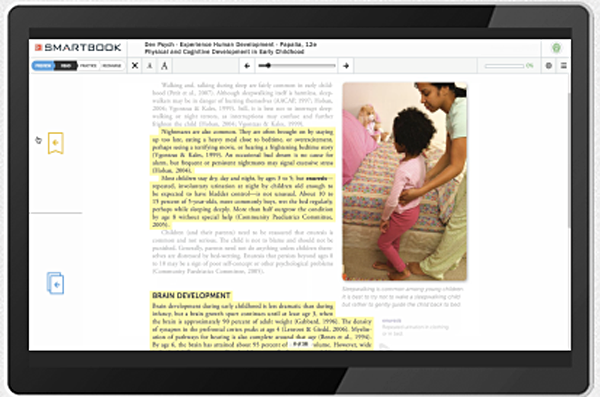 Photo credit: McGraw-Hill
McGraw Hill's New SmartBook
At EDUCAUSE in October, textbook publisher McGraw-Hill made much ado about the leaps being made in adaptive learning thanks to SmartBook, the company's electronic textbook platform. Traditional textbooks are "dead" by comparison, claimed Brian Kibby, president of McGraw-Hill Higher Education.
The latest edition of the company's SmartBook will expand the personalized learning experience by offering resources to students "at the precise moment of need," according to a press release. The platform also works behind the scenes to make content recommendations based on what students know and don't know.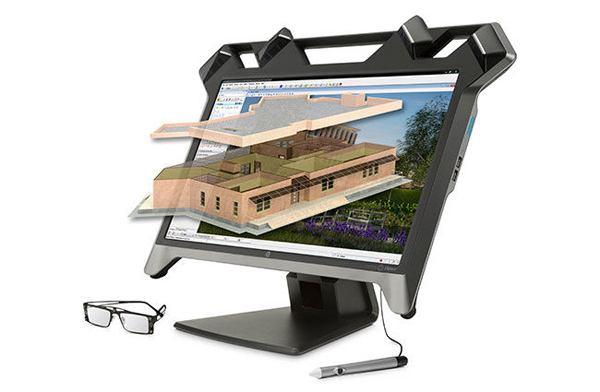 Photo credit: HP
HP's Zvr Virtual Reality Display
There have been inklings of what virtual reality could do for higher education, such as YouVisit's vision for immersive college tours, but a new display that HP debuted at CES takes a different approach to the concept.
HP's Zvr virtual reality display brings the immersive power of virtual reality to desktop computing. Using four cameras to track head movement, the display locks on to a user's viewpoint and enables a 3D display, aided with glasses. The added 3D effect could help designers rotate, manipulate and interact with 3D objects. Popular Science reports that the screen can "turn your desktop into an interactive 3-D environment, straight out of Cyberpunk fiction."
According to HP, there are potential uses for the display in educational, architectural and scientific work.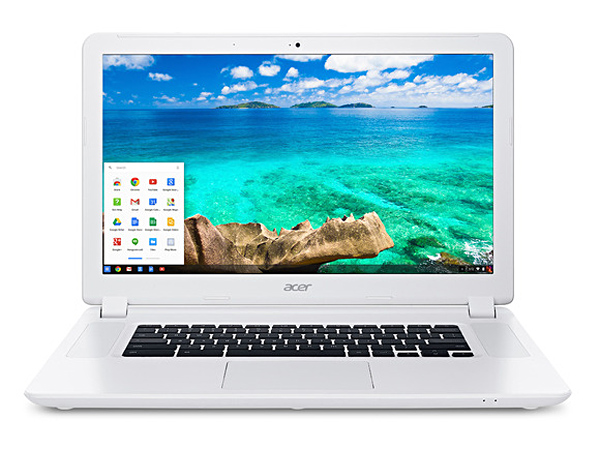 Photo credit: Acer
Acer Debuts Biggest Chromebook Ever
With the huge variety of Google Chromebooks on the market now, companies have to work uphill to set themselves apart. Acer's latest Chromebook, which debuted at CES, has set itself up to be the biggest on the market.
The Acer Chromebook 15 features a 15.6-inch display, which provides the largest view of any notebook under the Chromebook brand. Options for the notebook include an Intel Core i3 Broadwell processor, a step up from the traditional ARM processors most Chromebooks are equipped with, or a Broadwell-based Celeron processor.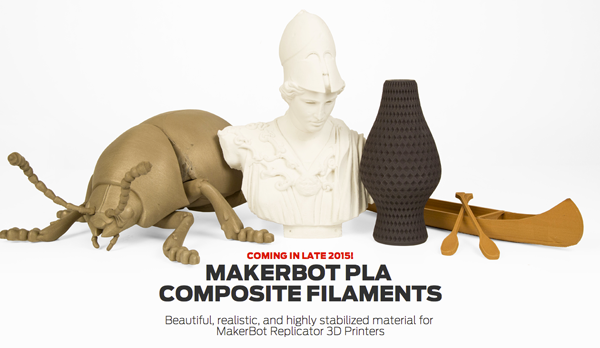 Photo credit: MakerBot
MakerBot Shows Off New Materials for 3D Builders
3D printers have come a long way in higher education. At the University of Oklahoma, students have access to eight MakerBot 3D printers at the school's One University Store.
But one of the barriers to the platform's growth has been a strong, flexible material or filament. At CES this year, MakerBot announced a new line of polylactic acid (PLA) composite filaments in three categories: wood, metal and stone. The effect is a print that resembles limestone, maple, bronze or iron. These new composite filaments will be compatible with fifth-generation MakerBot Replicator printers and will be available later this year.
Chris Boswell/Thinkstock