Product Review: Lenovo's Hybrid Tablet Takes On All Tasks
The Lenovo ThinkPad S1 Yoga offers four setup modes to get work done in almost any environment.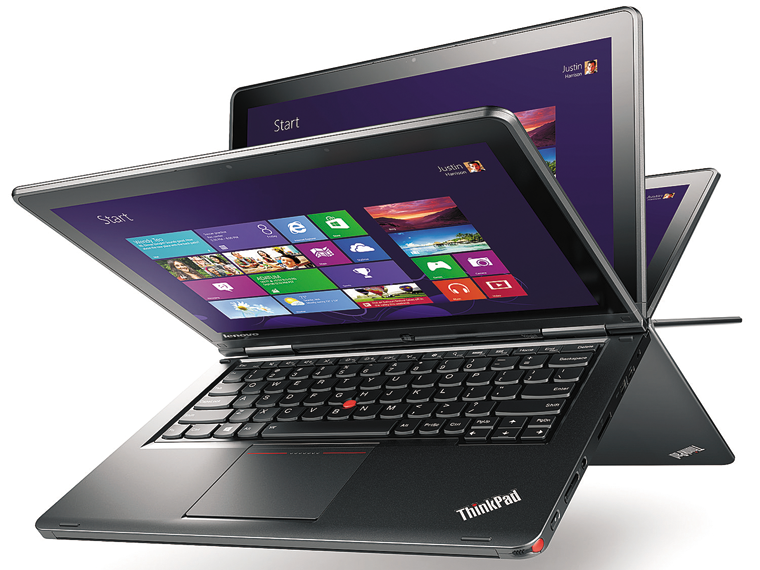 Lenovo ThinkPad Yoga
The ThinkPad Yoga is a ­comfortable and ­lightweight ultrabook that features an ­innovative dual-action hinge, allowing uses in four styles — notebook, tent, stand and tablet.
The easy reconfiguration is especially attractive for students or faculty looking for a notebook that can be utilized as readily to browse as it can to edit or type lengthy research reports. That multifunctionality also serves as a welcome advantage within project- and team-based learning environments.
A magnesium alloy frame and Gorilla Glass display provide a solid and durable ultrabook, and Lenovo's lift-and-lock ­design lowers the keyboard flush with the frame and locks it when the ­ultrabook is opened in tablet, tent or stand configurations. The device's Active Protection System also locks and ­protects the hard drive when sudden movements are detected, not unlike an airbag.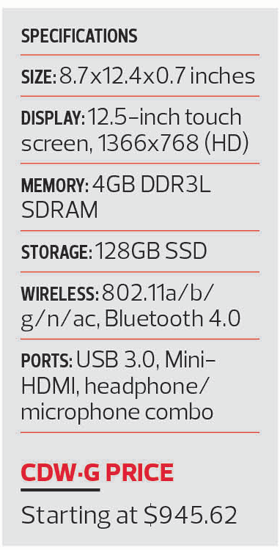 The ThinkPad Yoga's display is bright, with a 12.5-inch Full High Definition touch-sensitive screen, and wakes from sleep mode in less than two seconds (or from hibernation in less than seven seconds). An included stylus docks nicely into the device's front edge, easily accessible to navigate or interact with the Windows 8.1 OS. Yoga's display adapts dynamically to changes in orientation and operating mode, allowing the user to flip easily between notebook and tablet modes. Multigesture support on both the touchpad and display allow for easy interaction in the four display modes.
With 4 gigabytes of DDR3 RAM and a 128GB solid-state drive providing a quick and responsive platform for video manipulation, data analysis and other high-compute tasks, the ThinkPad Yoga also is a solid performer.
In addition to Windows 8.1, the ThinkPad Yoga also ships with Norton Internet Security; Zinio; Evernote; Nitro Pro 8; several communications applications; and Hightail, for ­online data backup and file sharing.
More On