Microsoft Announces Office 365 Will Be Free for Schools
Cloud-based productivity tools will compete directly with Google Apps for Education.
Microsoft has announced that their cloud-based productivity suite Office 365 will be available for free to schools from K–12 to higher education. The service will include Microsoft Word, Excel, PowerPoint, Outlook, Exchange, SharePoint, OneNote and Lync. The collection of apps will replace Live@Edu, and schools have 18 months to make the switch. Microsoft made the announcement during the International Society for Technology in Education conference — also known as ISTE — in San Diego, CA. In the video below, Anthony Salcito, Microsoft's Vice President of Education, explains the new service:
In October 2006, Google announced Google Apps for Education, which has been free for schools since the beginning. Without a foothold in the desktop software market, they have only built apps in the cloud. Google Docs — including text documents, spreadsheets and presentations — and Gmail have become increasingly popular for students because the services make creating, editing and collaborating on projects very easy.
In the infographic below, Microsoft compares their new offering to Google Apps. Keeping in mind that this is an advertisement from Microsoft, how do you think the two suites stack up?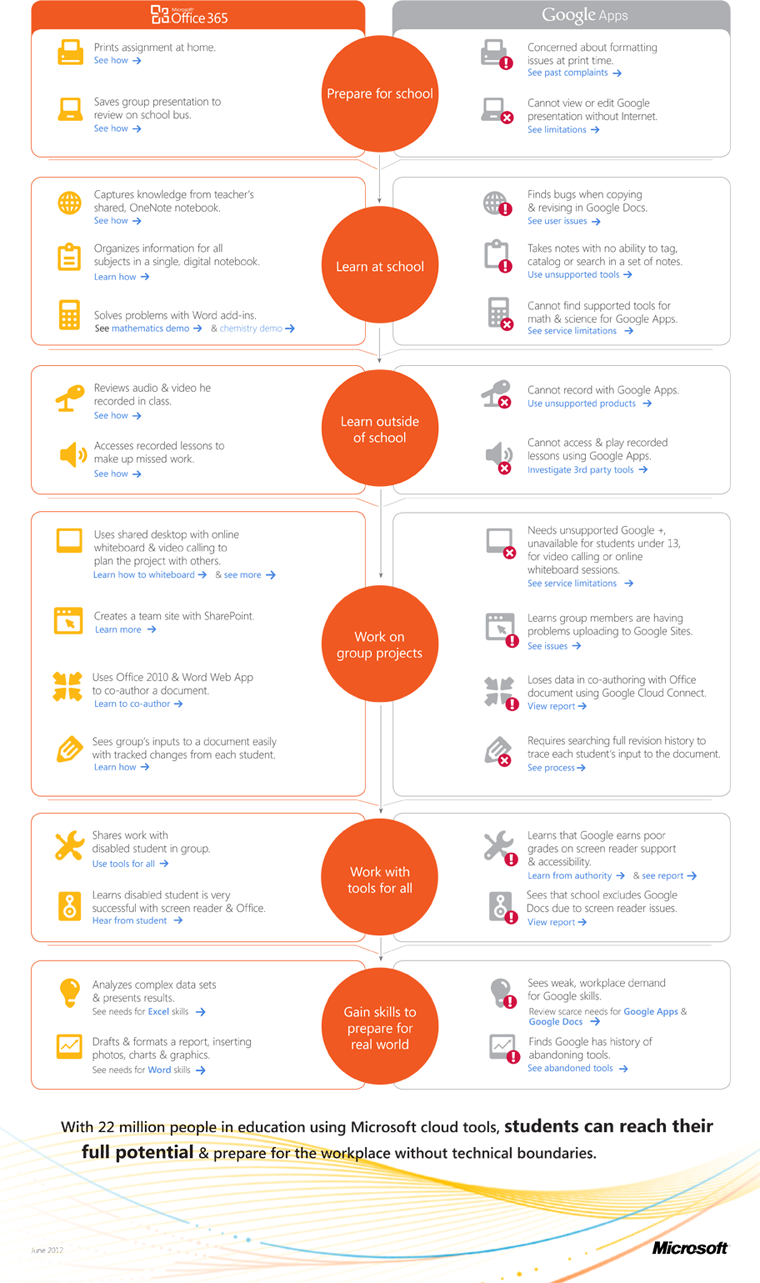 This infographic originally appeared on Why Microsoft.
Moving e-mail and productivity apps to the cloud makes sense for universities, especially since there is no cost to use either of these packages. Which do you prefer?