Q&A: Adam Welcome on How K–12 Educators Can Integrate Technology for Engagement
K–12 schools should introduce new technology to give students a chance to drive their own education.
In order to use technology properly in the classroom, teachers need to take a back seat and allow students to spend more time as the drivers of their own education, says educational consultant and public speaker Adam Welcome. 
One of the main draws of technology integration is finding new ways to engage students. However, many educators struggle with finding creative ways to introduce new classroom tools. 
For example, if teachers bring in one-to-one Chromebooks, but use them only for typing class, the technology could quickly become stale, Welcome explains. 
We spoke to Welcome about why he thinks students need to have more freedom to explore the technology available to them in their classroom, and how teachers can use technology to build relationships with their students. 
MORE FROM EDTECH: See how to orchestrate a digital transformation in your school.
EDTECH: As an education technology consultant and speaker, what is your main message?
WELCOME: I talk a lot about how to simplify educators' entry into technology integration. You do not need to get a master's degree or spend $10,000 on an online course. You just need to be brave enough to have the tools in your classroom and to give up some of your control to the students.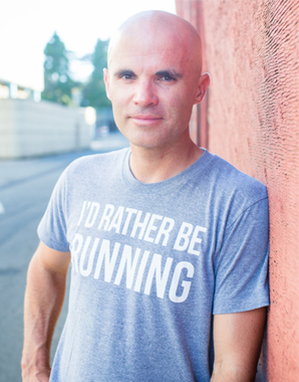 Photo: Courtesy of Premiere Speaker's Bureau
Adam Welcome
, speaker and author of
Kids Deserve It!
&
Run Like A Pirate.
I also, very pointedly and very respectfully, tell people just to get over themselves. Teachers need to accept what they do not know and what they have not been trained on and what they may not be used to because I really believe teachers are more important than ever, they are just important in different ways. 
Teachers need to think about, and conduct, their classroom in different ways than they did even five years ago. When I left the classroom 10 years ago, the big thing was having iPods in my classroom. 
Now we have smartboards and Chromebooks, and things are evolving so rapidly that teachers have to get over what they do not understand and go along for the ride with the students.
EDTECH: What do you see as the greatest issue for K–12 classrooms when it comes to technology integration?
WELCOME: I think so many educators are still just giving kids the latest technology as a substitute for what we used to do, essentially taking what we did on paper and pencil and now making it electronic. 
The issue with that is we are not really transforming the learning with the technology that we have, and I see it a lot. Often, teachers think that they are pigeonholed by only doing technology during "technology time," as though we are still using the old computer lab model where kids would go down the hall twice a week for 45 minutes to use technology. 
It is incredible, because lot of schools have invested a lot of money in Chromebooks and they are limited their uses to strictly Google Classroom or when they're typing. 
Those applications are fine, but I talk a lot about how to integrate technology in cool ways for engagement purposes, like during social studies or math lessons or science. So much of it is not even reliant on the teacher, which can take the pressure off for teachers who feel like they need to be the expert. 
And they shouldn't even try to be the expert. They should just know enough to introduce the concept to the students.
MORE FROM EDTECH: Innovative K–12 teachers incorporate computer science into everyday activities.
EDTECH: Why is it that the use of educational technology has remained pretty linear for some K–12 schools, despite the technology itself advancing rapidly?
WELCOME: Well, I think a lot of school districts have invested a lot of money in professional development and tech coaches, which I don't think is the best use of their time or money. 
Teachers are definitely trying, but they are just trying to do what they have always done with new technology. It is great that teachers can edit in real time and kids can work at home and there are no more flash drives and other extraneous tech, but there are so many other ways to teach too.
I think a big problem is a lot of people in education do not really know what is happening outside in the world. 
Take 3D printing, for instance. Say you're reading Charlotte's Web in class and you want to do a project to go with it. Do not have the kids build a clay model of the pig, have them design it in TinkerCAD and then print it on a 3D printer. The amount of engagement you are going to have because you are incorporating technology into a language arts lesson is going to go way up. 
As another example, take a look at esports. The industry for competitive gaming is absolutely bonkers. One of the most popular games right now, "Fortnite," makes a million and a half dollars a day on their iOS app. So, when I look at that, I think every elementary, middle and high school should have an esports team. 
Seventy-five percent of teenagers play video games, which tells me that esports is already there. Schools should be meeting kids where they are, and then try to understand how can to integrate some curriculum around those interests.
When it comes down to it, we no longer live in a time where the teacher knows all of the information and regurgitates to the student. Teachers should be facilitating the learning process for kids, allowing kids to go on their educational journey.
EDTECH: How would educators negotiate giving students so much freedom with standardized testing and other current assessments?
WELCOME: I had a high school teacher ask me a similar question recently, about a final exam they had to prepare the kids for, and the answer I gave was that the style of teaching I have outlined is ideal, but you cannot do it all the time. 
If there are certain things that you have to prepare for because it is not digitized, then you do that when you need to. But no one is studying for one test every period of every day. I would also push back and say the new way of teaching could be more beneficial for those types of tests. 
Let us say the kids are learning about the Silk Road. Typically, they read about the Silk Road in a textbook, take a quiz in September, and then are tested on that material in May.
Now, let's say, for one class, maybe they build a map of the Silk Road instead, and they get a Sphero robot and they code the Silk Road with that robot over a two-week period. Fast forward to May: Who is going to remember more about the Silk Road? The kids who just read about it in a textbook or the kids who had an experience with highly engaging materials?
I think the second group of students are going to retain more information for that assessment because they had that experience with technology, because that's the language that our kids speak. Students do not speak in "worksheet." Students do not love just reading a textbook. 
That is not the world that they live in. Kids that are active participants with technology in their learning are going to retain more because they are going to have more fun. There's going to be fewer disciplinary actions in your classroom because the best discipline program is an engaged classroom.

Georgijevic/Getty Images
More On