Performing Arts Schools Go High-Tech
Students use a variety of new tools and devices to give their creative endeavors new dimensions.
During an art history lesson, students at Cincinnati's School for Creative and Performing Arts travel through time.
They start in 1939 with Frida Kahlo's work "The Two Fridas," then redraw elements of the painting and photograph the changes. Finally, they transport the painting into the 21st century with the help of stop-motion animation software. Kahlo's eyes dart back and forth and blink, while the storm clouds in the background move and change form and color.
"It becomes an active piece — or a performance piece, in a sense, because the students are working on it and documenting it as they go," says their teacher, Alice Pixley Young. "And they're using those documenting photographs to create a nice animated film."
Creative and performing arts schools around the country are using technology to fuel their music, dance, visual art, film and writing programs. They incorporate 3D printers to build props, software to compose music and editing suites to produce movies.
"Over the past few decades, art and technology have become more intertwined than ever before, creating a unique intersectional space where artists can experiment with new ways of combining different media with their artistic practices," says Nick Nissley, executive director of the Cincinnati school.
Technology also provides students with new perspectives and opportunities, says Georgette Yakman, founder and CEO of STEAM Education. For instance, they can use 3D printers to create musical instruments that better fit their bodies. That experience offers the benefit of customized instruments as well as lessons about design, physics and resonance.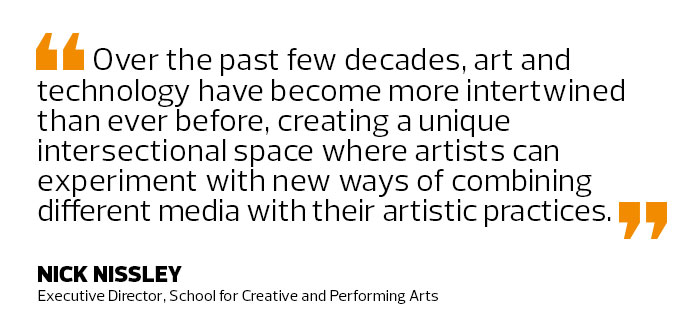 Such projects — those in which students combine technology and art to express themselves creatively and fulfill a practical need — are the most successful, says Yakman. "If you're just throwing technology at them, it becomes this empty project," she adds. "Nobody wants to do something that's going to go in a filing cabinet."
SIGN UP: Get more news from the EdTech newsletter in your inbox every two weeks!
Tech to Support the Sights and Sounds of the Stage
When Kevin Cook started in theater 30 years ago, he never imagined he'd be able to control all the lights and sounds for a production from a portable device. Yet as director of the theater production and design conservatory at Orange County School of the Arts (OCSA), that's exactly what he teaches his students to do.
"It's just mind-boggling to me, but this is all the students have ever known," Cook says. "The idea that you could manipulate the production from a tablet is so natural to them."
Students currently use a networked central console to change the color, direction and other aspects of LED stage lights. This summer, the school will upgrade to Yamaha CL5 and QL5 networked digital audio consoles — the same tools they would use in a professional production.
"This new technology has opened up so many possibilities for us in show support and in design and storytelling," Cook says.
For instance, students in his advanced audio class use Avid Pro Tools, industry-standard audio production software, to record sounds, then edit and layer them so that the listener can determine a specific story and environment. The students might use traffic sounds to convey an urban setting, then layer in Big Ben's chimes to indicate that it's London.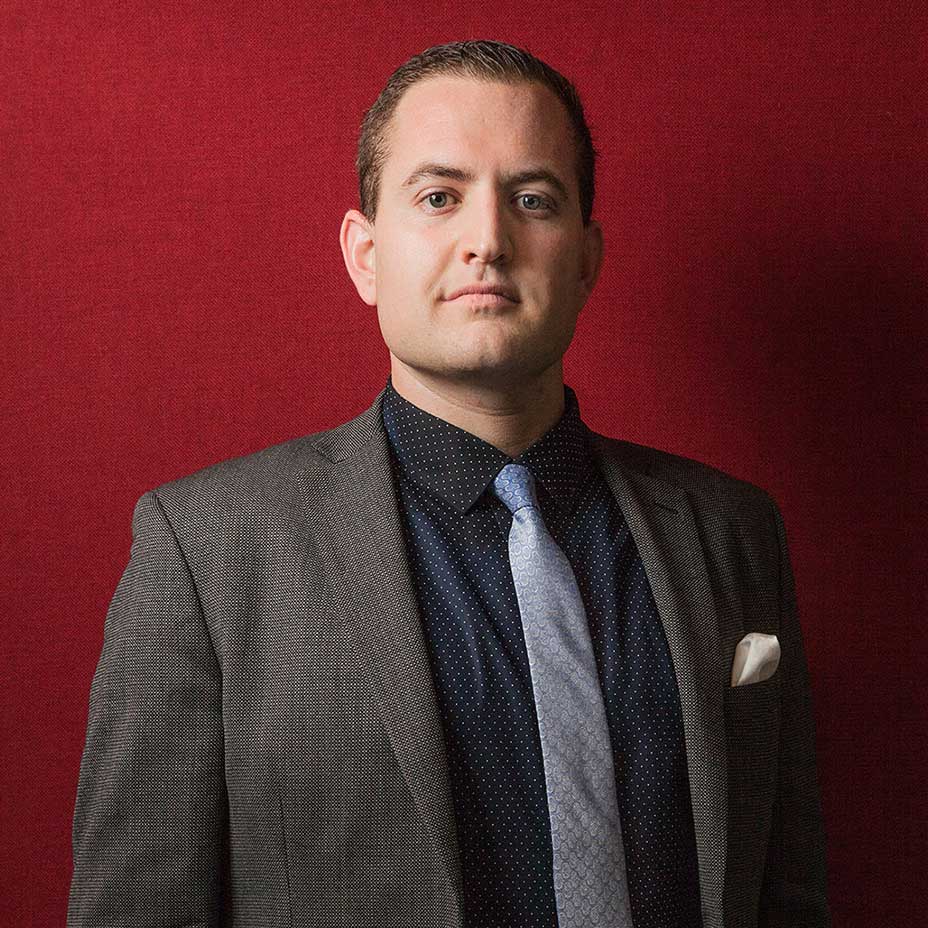 Devices are redefining creative learning, says Teren Shaffer, Executive Vice President at Orange County School of the Art. Photo by Thomas Alleman
Projectors Make Feedback Come Alive
OCSA's dance conservatory also went high-tech last year when it opened its new facility housing 14 2,000-square-foot dance studios, each with an Epson PowerLite 530 projector connected to notebook computers via HDMI cables.
Teachers use the projectors to show students dance performances online or to use PowerPoint presentations in lesson plans. But what's transformed the program, says Rochelle Mapes, commercial dance facilitator at OCSA, has been the ability for teachers to record student dancers with their smartphones, then connect the devices to the projectors so they can show the videos to the class. Students perform skills, then see what they just did so they can get immediate feedback and correct their form.
"They understand better by watching," says Jim Kolb, dance chairman and director of commercial dance at OCSA. "They're also seeing their own progress throughout the year," he says.
Tech for the Small Screen
The film and television conservatory uses a wide variety of technologies, including DaVinci Resolve color correction software, high-definition cameras, a complete TV studio and control room and Adobe Creative Suite for editing and special effects.
"We're a full-service film and television program, so we have an extensive list of hardware and software," says Aaron Orullian, director of the conservatory.
Blending Old and New Media
Combining traditional media and technology enables young artists to invent new processes.
In her sculpture class in Cincinnati, Young teaches students how to make molds by hand and with a MakerBot 3D printer. "We teach the students that it's all about having another tool," says Young. "They really have so much more of a holistic understanding of our objectives and of the mediums — the old and new technology."
The visual arts teachers at Cincinnati's School for Creative and Performing Arts also emphasize traditional skills such as drawing, painting and sculpting by hand, then supplement that by teaching students how to incorporate a variety of technologies (everything from Adobe Illustrator to MakerBot 3D printers and laser cutters) into the ­creative process.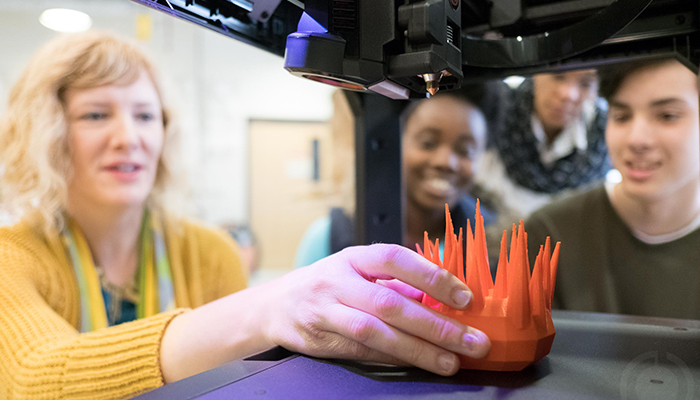 Teacher Alice Pixley Young uses 3D printing in her art class at Cincinnati's School for Creative and Performing Arts.
"If a person only works digitally, they're only working with one eye open," says Althea Thompson, chairwoman of the visual arts department at the School for Creative and Performing Arts. "If you're just constantly sitting down with a computer, the computer basically retrains you."
Teren Shaffer, executive vice president at OCSA, takes that sentiment to heart in his school's traditional classrooms too.
There, the staff is exploring the transition to digital classrooms, looking at new ways of teaching, learning and assessment.
"Learning is changing," Shaffer says. "We would never promote that a computer is going to take the place of instruction in the classroom, but we look at how this device can redefine what we are asking students to do with regard to their learning."
Patrick Cavan Brown