Technology in Education: A History of Classroom Projectors
The projector has been the centerpiece of interactive classrooms since the 1800s.
Educators have been using projectors to integrate technology into classrooms since the late 1800s, and today's projectors maintain the same basic purpose: transmitting images onto a surface. But that's where the similarities between projectors from then and now end.
Projectors have evolved significantly in weight, technology and dimension since they were first introduced into classrooms.
Here are five projectors that have helped students view learning in a whole new light:
Late 1800s: The Magic Lantern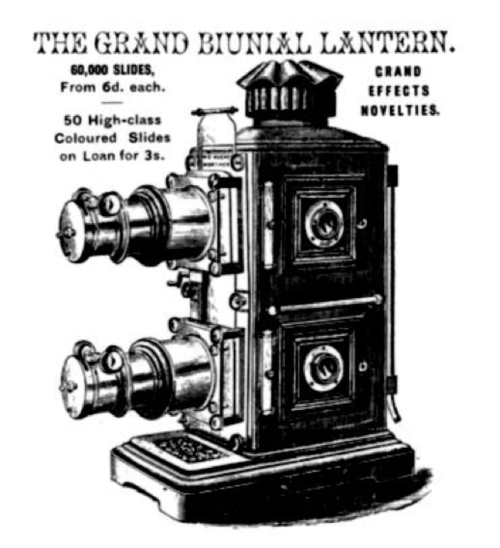 Photo: Toy Theatre
A Brief History: Magic lanterns projected images printed on glass slides. Oil lamps and candles served as light sources for the magic lantern, according to the Magic Lantern Society. Magicians, photographers and lecturers were among the first to embrace the device, which became so popular as a form of entertainment that catalogs, such as that from Sears, Roebuck & Company, sold toy magic lanterns for children.
Interesting Fact: Chicago's public-school system had a collection of approximately 8,000 lantern slides by the end of World War I, according to The New York Times.
1925: The Filmstrip Projector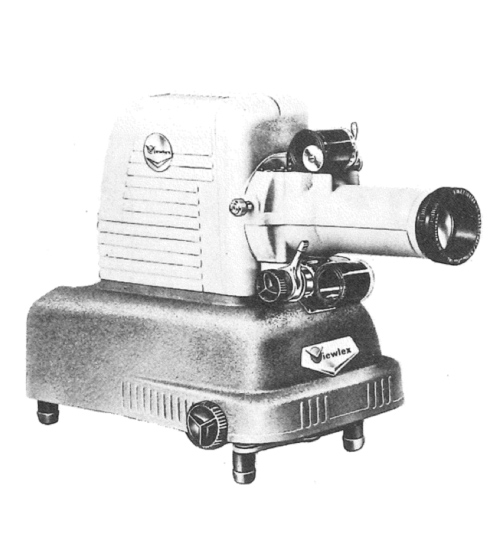 Photo: American Planning Association
A Brief History: Filmstrips were used to show educational films in classrooms, serving as a predecessor of videocassettes, DVDs and Blu-ray technology. Filmstrip projectors allowed teachers to pause presentations for class discussions by turning a knob, and the projectors were widely used in classrooms until VCRs replaced them in the 1980s.
Interesting Fact: Thomas Edison predicted motion pictures would replace books in public schools:
"Books," declared the inventor with decision, "will soon be obsolete in the public schools. Scholars will be instructed through the eye. It is possible to teach every branch of human knowledge with the motion picture. Our school system will be completely changed inside of ten years. "
1960s: The Overhead Projector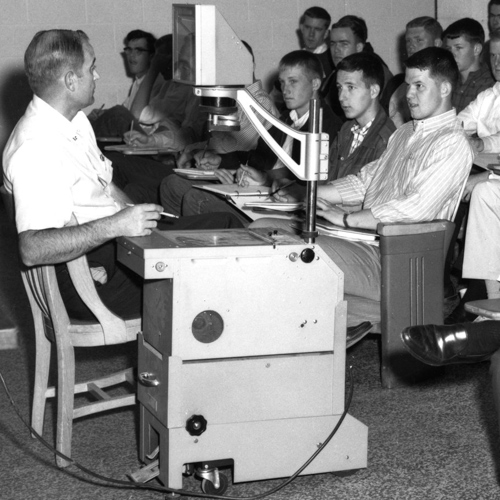 Photo: North Carolina State University
A Brief History: Roger Appeldorn created a machine that projected the image of writing on clear film in the early 1960s, while working at 3M, according to the company's recount of the invention of the overhead projector. Appeldorn specifically reached out to businesses and teachers to push the product. His marketing efforts worked: 3M became a major manufacturer of overhead projectors, and it wasn't long before the presentation devices became a mainstay in classrooms across the country through the 1970s, '80s and '90s.
While overhead projectors haven't completely disappeared, they've been marginalized in part by document cameras, which offer the same presentation functionality, with impressive additional features such as zoom and high-definition imagery.
Interesting Fact: The U.S. Army used a version of the overhead projector for training purposes during World War II, according to the National Museum of American History.
1980s: The Data Projector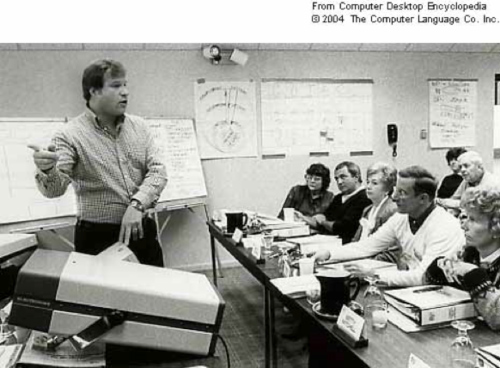 Photo: Computer Desktop Encyclopedia
A Brief History: A data projector takes signals from a video source, such as a computer or television, and projects an image on a projection screen. Early data projectors used a single cathode ray tube (CRT) to project a monochrome image, according to PC Magazine. CRT projection systems have since given way to lighter and more convenient projection technologies, such as liquid crystal display panels (LCD) and digital light processing (DLP).
Interesting Fact: The first data projectors weighed more than 40 pounds, according to PC Magazine.
2010: The 3D Projector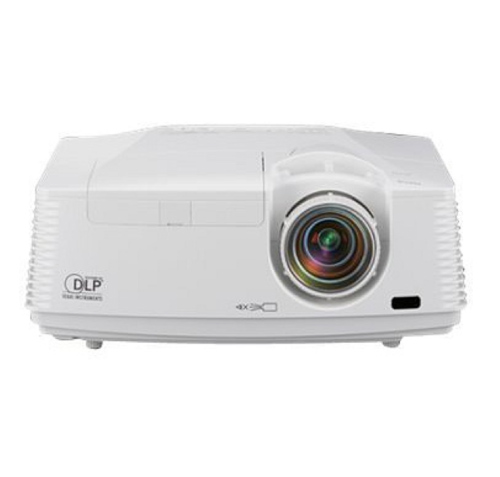 Photo: Texas Instruments
A Brief History: Implementing 3D technology in schools became more affordable in 2010, when manufacturers included DLP chips in their projectors.
In 2011, the Boulder Valley School District in Colorado piloted 3D projectors to impressive results. Projectors marked "3D Ready" are able to produce two virtually simultaneous images. Then, with the use of active or passive glasses, images are streamed to the wearer's eyes, according to Projector Reviews. Active 3D glasses feature electronic shutters that flicker to ensure the right picture goes into the correct eye. Passive 3D glasses show the two images superimposed on each other before the polarized lenses filter the images to each eye.
Interesting Fact: According to Texas Instruments, research shows that there's a 46 percent increase in student engagement and a 34 percent increase in test scores in schools that use DLP 3D Ready projection.
<p><a href="http://d.lib.ncsu.edu/collections/catalog?f%5Bnames_facet%5D%5B%5D=North+Carolina+State+University.+College+of+Textiles&amp;page=6" target="_blank">North Carolina State University</a></p>
More On