MOOC 2.0: Is a $7,000 Degree Possible?
Georgia Tech and Udacity plan to offer a massive, but not open, master's degree.
Georgia Tech University and Udacity are making waves in higher education with the announcement of a $7,000 master's degree in computer science. Previously as much as $40,000, the courses for the degree will be massive but not entirely open. Udacity has offered classes for free in the past but has not been able to offer degrees to students. The company's monetization efforts, along with Georgia Tech's partnership, make this initiative a landmark for education, according to Troy Onink of Forbes.
This is the kind of disruption that the higher education industry has been expecting and experimenting with using massively open online courses (MOOCs) for free that do not lead to a degree. Georgia Tech and Udacity made a bold move with this announcement. They changed the game by offering a sought after graduate degree through online instruction for 80% less than what the existing classroom curriculum costs, and employers are waiting for such graduates with good paying jobs.
MOOC 2.0
So far, the MOOC movement has been all about ideas and experiments. For the first time, graduates will have the chance to test the job market with online degrees delivered in a relatively new format. It remains to be seen whether colleges and employers will agree on this new model. After all, if graduates of the new program aren't appealing job candidates, the degree won't be worth it.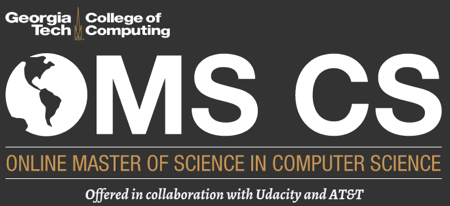 Inside Higher Ed took a look at how the new program's logistics will work:
Georgia Tech expects to hire only eight or so new instructors even as it takes its master's program from 300 students to as many as 10,000 within three years, said Zvi Galil, the dean of computing at Georgia Tech.

The university will rely instead on Udacity staffers, known as "mentors," to field most questions from students who enroll in the new program. But company and university officials said the new degrees would be entirely comparable to the existing master's degree in computer science from Georgia Tech.

Udacity will receive 40 percent of the revenue from the new degree program, according to Georgia Tech, which will receive the rest. AT&T is subsidizing the effort financially to ensure that it will break even in its first year and is lending its name to the project, which the company said it hopes will educate more students for science, technology, engineering and mathematics jobs.
A pilot program with several hundred students is expected to begin in fall 2013 and will expand to 10,000 over the next several years. Regardless of the outcome, the higher education community will finally find out if MOOCs really are the way of the future.