Lighting the Spark for the Smart Campus Revolution [#Infographic]
As universities get started with transforming their environments into truly smart campuses, here's a look at some of the thinking and technology behind this major shift.
No matter how you define it, one thing is true about the march toward the smart campus: Higher ed will never be the same.
Many of the ways that smart campus technologies are coming together have a lot to do with the broader trend of smart cities — think the Internet of Things giving cities the ability to offer smart parking or smart lighting. These notable similarities between smart cities and smart campuses are why state and local governments are partnering with colleges and universities.
For example, the University of Michigan and the city of Ann Arbor, Mich., recently collaborated to bring Mcity, an advanced mobility research center and public-private partnership between the university, the city and other government and industry entities.
To better understand how the University of Michigan is evolving with Mcity and to familiarize yourself with some of the principles of smart campus philosophies, take a look at the infographic below.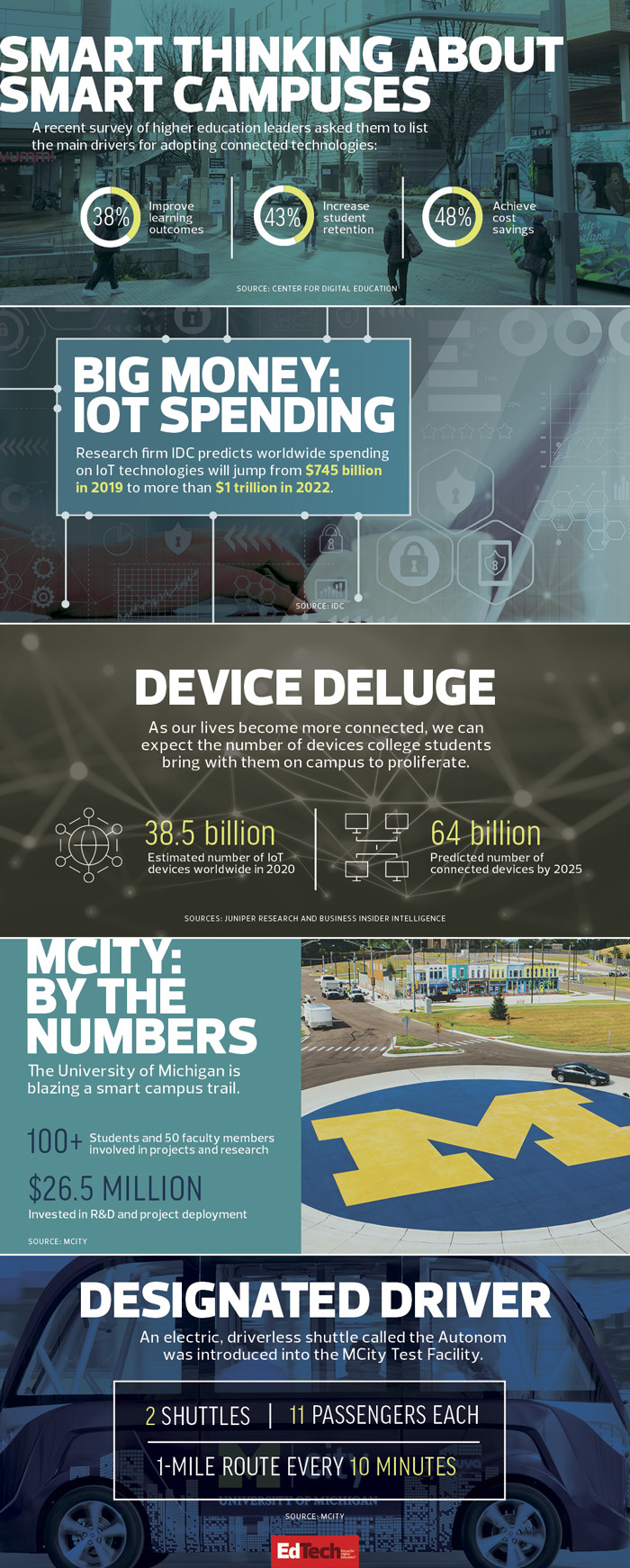 dusanpetkovic/iStock/Getty Images
More On