EDUCAUSE Spotlights Academic Transformation in 2018 Trends [#Infographic]
Take a deeper dive into the top education trends of 2018.
Higher education institutions are constantly searching for ways to provide more learning options to an increasingly diverse group of learners. So, it's no surprise that this academic transformation topped the EDUCAUSE Learning Initiative's 2018 Key Issues in Teaching and Learning.
The nonprofit, which surveyed more than 900 community members, recently released its top-10 list. It shows that tech will be center stage this year as universities strive to innovate.
SIGN UP: Get more news from the EdTech newsletter in your inbox every two weeks!
Academic transformation, which calls for major breakthroughs in teaching and learning models, edged out accessibility/universal design for learning for the top spot on the list. The transformation will be driven by the need to create opportunities that meet the ways that students actually want to learn. Jonathan Huer, director of academic technology services at California State University, Long Beach, writes in an ELI report on the top issues, that universities will rely on existing and emerging technologies to create these opportunities, along with state and university systems and public/private partnerships.
Much like academic transformation, accessibility and universal design for learning involve adjusting teaching and learning models to fit the needs of students with a wide range of abilities. Technology has been a huge factor in boosting accessibility of learning resources for students with disabilities.
For more on the top 10 issues, take a look at ELI's research on each, or check out the infographic below: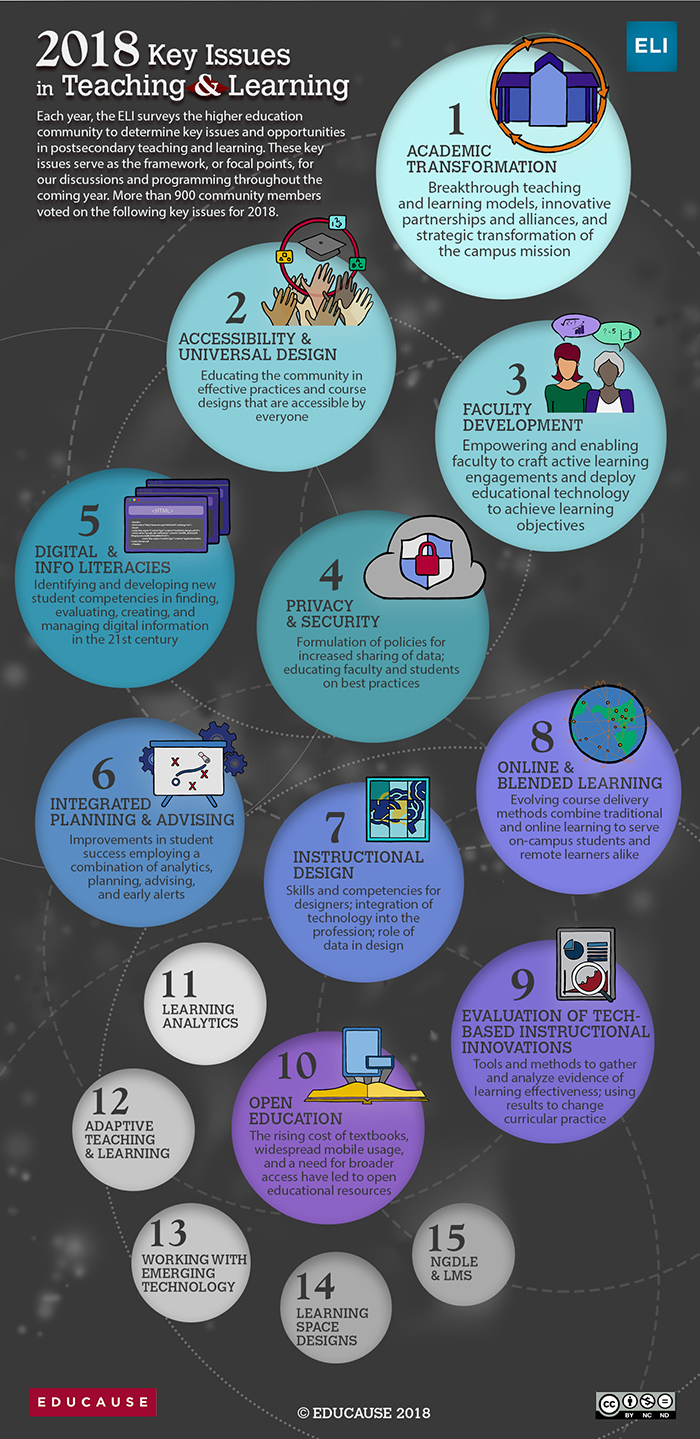 Infographic courtesy of EDUCAUSE.
nirat/Getty Images