Students Embrace More Tech-Savvy Community Colleges [#Infographic]
Two-year colleges are embracing more technologies, offering millions of students an innovative education.
With 9.8 million students enrolled in the 1,108 community colleges across the U.S., it's clear that two-year colleges are doing something right. Like the average university, many community colleges are stepping up to provide a high-tech education for students.
At Ivy Tech Community College of Indiana, a network overhaul at all of their campuses has made it easier for the college to offer their students better IT training.
"We wouldn't want students learning IT if we don't have an environment that's conducive to learning IT," says Matthew Etchison, the vice president for IT in Ivy Tech's Workforce Alignment Office, in an EdTech video.
Hyperconvergence and virtualization are also coming into play to help small community college IT teams to work more efficiently and ensure more reliable access to technology for staff and students.
As low-income students are seeking out community colleges as an affordable place to get an education, college IT leaders are making sure they are getting an innovative experience.
"There's a stigma: the idea that community college is a Plan B. It's not a Plan B at all. It should be a Plan A," says Richie Crime, CIO of Lord Fairfax Community College, in an EdTech interview. "The way we get past that stigma is to try to match or beat what a four-year institution would have. We have laser cutters and engravers, 3D printers, robotics — anything you can think of."
For a look at the numbers behind community college enrollment, see the infographic below.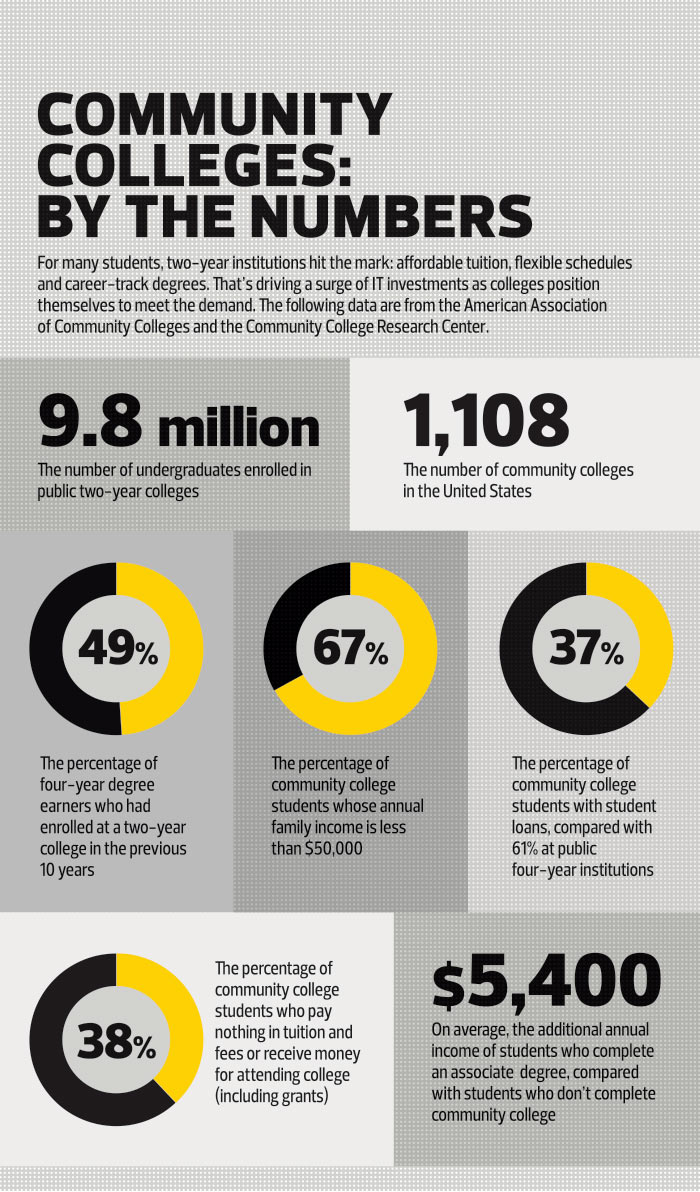 crisserbug/Getty Images
More On