Q&A: Dakota State University on Why Data Analytics Is Key to the Future
As data becomes a major driver of industry, higher education institutions step up training for the next generation of data analysts.
With the demand for data scientists and data engineers predicted to grow 39 percent by 2020, higher education institutions are stepping up to create programs that teach students the skills necessary to fill these roles.
Dakota State University's Master of Science in Analytics is one such program, recently ranked by College Choice as one of 2017's 50 Best Online Big Data Programs.
SIGN UP: Get more news from the EdTech newsletter in your inbox every two weeks!
EdTech spoke with Dorine Bennett, the dean of DSU's College of Business and Information Systems, and Jun Liu, Ph.D., assistant professor and coordinator for DSU's graduate analytics program, to learn what makes the program unique, how technology is helping them reach more students and what skills data scientists need to thrive in today's world of data overload.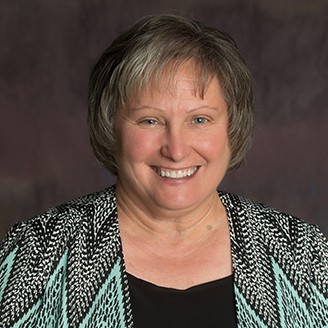 Dorine Bennett, dean of DSU's College of Business and Information Systems
EDTECH: Why are data analytics programs becoming increasingly important?
BENNETT: We're becoming a data-rich, information-poor society. Technology and people collect data about everything, whether it's Google and Facebook collecting data or electronic health records collecting data. We need people who know how to make sense of that and how to analyze it and share it with others in a meaningful way. When we started our Master of Science in Analytics in the fall of 2014, we felt there was a growing need for that type of program.
EDTECH: What makes DSU's program unique?
BENNETT: One thing is the depth and breadth of content that we have. Our core courses have both data analytics components and statistical components. We also offer specialization in specific areas such as healthcare, business and information systems.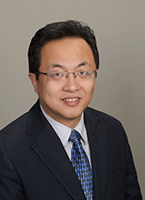 Jun Liu, Ph.D., assistant professor and coordinator for DSU's graduate analytics program
LIU: Usually, an analytics program is either math-heavy or programming-heavy. We focus on programming. In our field, there are three major languages: SAS, Python and R. Most programs focus on one language. We train students to use all three languages to do data processing and analytics.
EDTECH: What role does technology play in DSU's program?
LIU: Everything here is online, so we heavily use cloud computing and software installed on virtual machines. In our program, students need to learn to use different software, but they don't need to install the software on their own computers. Using our virtual machines, they can access the software in the DSU cloud.
We also use a web conference system. I'm teaching some of the courses, so I often have online, face-to-face meetings with our students.
EDTECH: What types of skills are students learning?
LIU: Our core courses of the program cover four major types of skills: data processing and data management, data mining and machine learning, statistics, and Big Data systems. We have former students working as business analysts, data analysts and data scientists in healthcare and financial institutions.
EDTECH: How do you effectively serve so many students?
BENNETT: Dr. Liu advises more than 90 students. That's a large number for a graduate program and it's growing very quickly. We leverage our faculty and keep our course sizes manageable, with about 25 to a section, so students have the opportunity to communicate. We make sure we have the faculty and the resources to keep class sections at that level.
champja/Getty Images
More On