Q&A: Data Center Expert Shares What's Next for Higher Education IT
Competition drives demand for easy-to-use, integrated solutions, including hyperconvergence.
For a look at current challenges and future opportunities in higher education IT, I spoke with Dave Convery, a principal data center architect with CDW.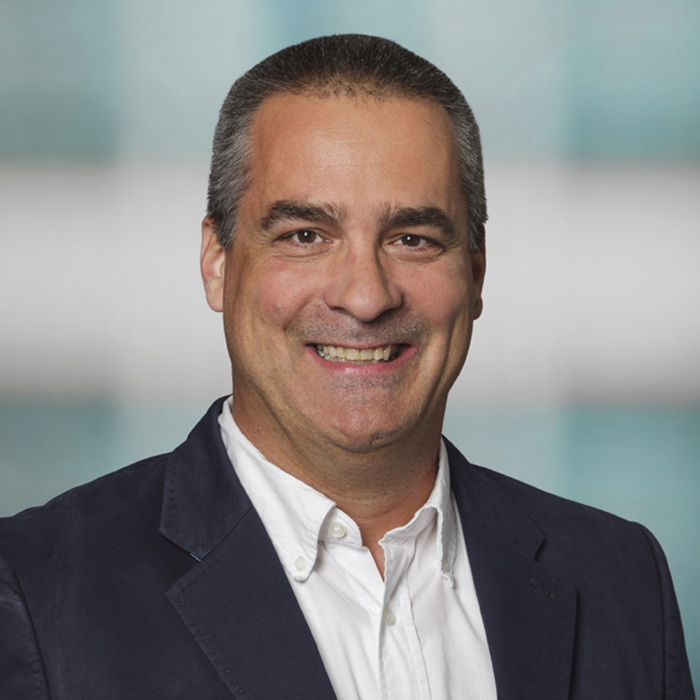 Dave Convery, a principal data center architect with CDW.
EDTECH: What challenges or issues stand out to you in higher education IT?
Convery:  What I see is what we call "shadow IT" in the corporate world, where the marketing department, for example, has a couple of servers under somebody's desk, or they're running analytics in the cloud somewhere and IT doesn't know about it. In higher education, you have a university that's spread out and you have these different departments that might have their own IT within IT. So the main IT department might provide core networking services, email and that sort of thing, but each department has their own mini-IT that runs the applications that department utilizes.
Some universities have seen this as an opportunity. Rather than allowing all of that to go outside the university, they provided a private cloud environment for all users. At the same time, they continued to provide some of the more important and often overlooked infrastructure services, like disaster recovery and resiliency.
EDTECH: What factors contribute to the emergence of shadow IT?
Convery: Some universities have a challenge in that IT can be seen as a roadblock. Their policies or the way they operate make it so difficult that it's easier for users to go somewhere else, whether internally or somewhere like Amazon or Google. It's about ease of provisioning and that whole private cloud definition, or self-service IT.
EDTECH: In the current landscape, how does virtualization fit into the overall IT picture?
Convery:  Virtualization helps with standard workloads, when a user says, "I need a database server. I need a file server. I need an applications server." For the most part, virtualization helps with that because it allows the main IT department to provide a catalog of services to the customers.
The problem is, as we're evolving, there are other things, like containers and bimodal IT, that some IT departments may not be keeping up with. So again, you've got that roadblock, where it's easier for a user to go outside of IT and provide a service, consume a service from somewhere else or build it themselves. So things like containers, analytics, high-performance compute — these are things that may not necessarily use virtualization, but we have to learn how to provide those as a service, as well.
If a centralized IT operation really wants to stay relevant, they've got to be more like Amazon or Azure. They have to be easy to consume, and they have to provide the services the consumer wants. It's not just virtual machines anymore. It's high-performance computing, it's containerized applications or the foundation for containerized applications, and at the same time, IT has to provide that resiliency where needed — backup, recovery, all that stuff. Virtualization is a very important piece, but it's not the only piece.
EDTECH: What do you see coming down the road in the next 12 to 18 months?
Convery: Virtualization is here to stay, but I think some hyperconverged vendors are going to provide a compelling platform for shadow IT and for central IT, because it's easy. It's hyperconvergence, it's an alternate hypervisor, it's a private-cloud-in-a-box, basically. And because it's one of those plug-and-play type of things, it's that "easy" button. At the same time, it's one of those pay-as-you-grow type of environments. Hyperconvergence is compelling because I can put as much as I need and grow incrementally with compute and storage at the same time. It's tearing down silos.
Dave Convery has worked with server virtualization since 2002, assisting customers with assessment, planning, design and implementation of enterprise-level solutions. He holds the VMware Certified Design Expert–Data Center Virtualization (VCDX-DCV) credential for VMware Infrastructure 3 (VI3), vSphere 4 and vSphere5, and he is one of about 223 VCDXs worldwide. He is also a VMware Certified Professional in VI2, VI3, vSphere 4 and vSphere 5. He has received the VMware vExpert designation four times and he holds several certifications from EMC, Cisco Systems, HP, RedHat, Citrix Systems, Brocade and Symantec. He maintains a technology blog at www.tech-tap.com. 
This article is part of EdTech: Focus on Higher Education's UniversITy blog series.

Wavebreakmedia Ltd/ThinkStock