How Diverse Is the Higher Ed IT Workforce? [#Infographic]
Higher ed IT teams have fewer young professionals, minorities and women than the U.S. workforce.
Higher ed IT workers have become increasingly diverse over the last five years; however, 2015 survey data shows that age, gender and ethnic differences were still underrepresented.
Statistics gathered for a 2016 infographic from EDUCAUSE Center for Analysis and Research indicate that millennial workers made up only 12 percent of the higher ed IT workforce in 2015, despite representing 34 percent of the U.S. labor force.
While minority workers also accounted for 34 percent of the U.S. workforce in 2015, data shows they represented only 15 percent of higher ed IT professionals at that time. The percentage of minority IT staff rose from 10 percent in 2010 to 15 percent in 2015. During that same five-year span, the percentage of minority CIOs working in higher ed jumped from 4 percent to 15 percent.
According to the data, the percentage of female higher ed CIOs also increased between 2010 and 2015, moving from 23 percent to 27 percent. That said, 2015 saw fewer female IT managers and staff than 2010, and the overall percentage of female higher ed IT professionals (33 percent) lagged behind the percentage of women in the U.S. workforce (47 percent).
Learn more about the state of higher ed IT diversity by checking out the infographic below.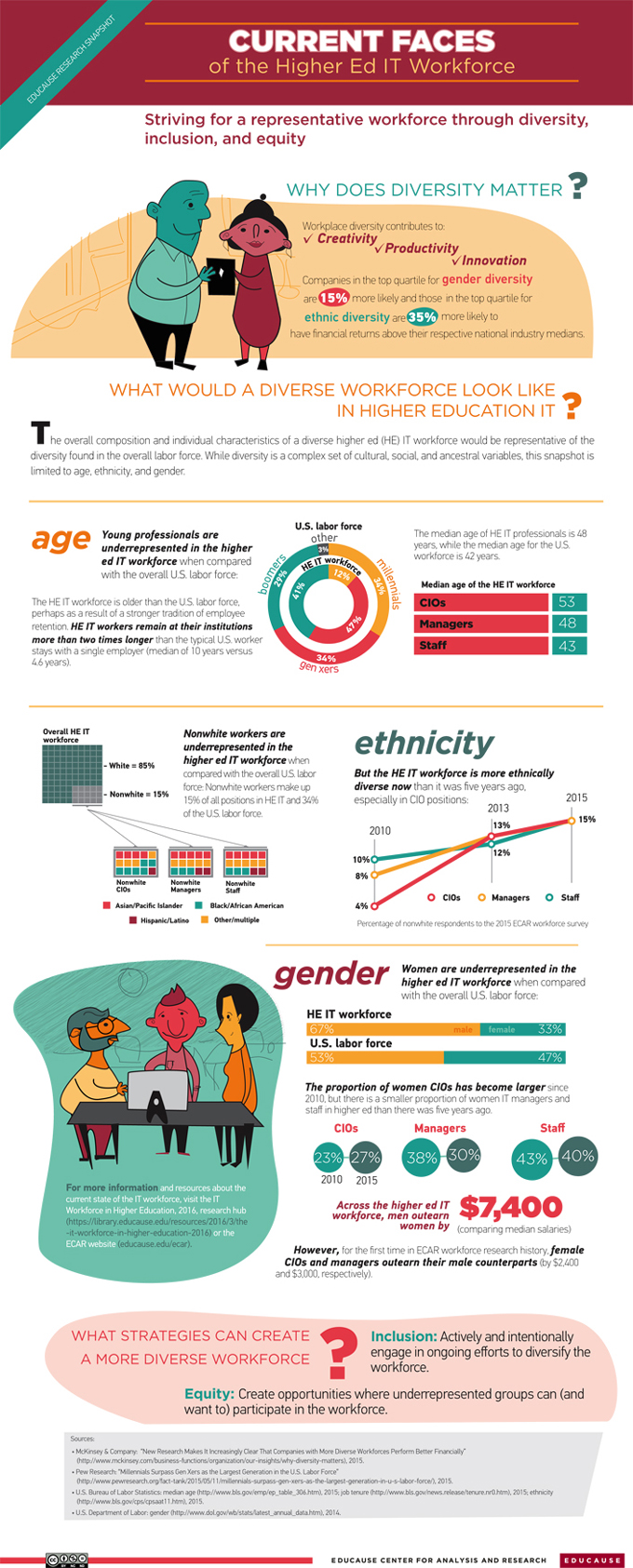 aklionka/ThinkStock
More On