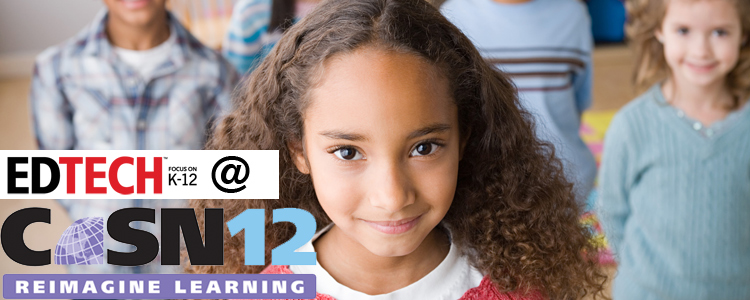 Join EdTech: Focus On K–12 as our reporters and editors cover the Consortium for School Networking (CoSN)'s 2012 annual conference in Washington D.C. As collaborative and other interactive technologies continue to make their way into America's classrooms, educators and school IT leaders will continue to be challenged to leverage these new tools to improve how they work and how their students learn.
Teachers, for example, must take advantage of professional development opportunities that will enhance their comfort with new technologies. Once they know how to use the technology, they must figure out how to integrate it into their lessons. Questions they might consider are these: How can algebra be turned into an engaging lesson that mirrors the real world? In what ways can technology be used to give students a deeper understanding of the American Revolution's historical impact?
CIOs, CTOs and other IT professionals, meanwhile, face infrastructure and policy questions such as these: What's the best way to equip more students with mobile learning tools such as tablets? How can our school boost Wi-Fi connectivity so that every classroom has a strong signal? What are the key elements of an acceptable-use policy in the "bring your own device" era?
Keep this page bookmarked for stories, videos and tweets from the EdTech team, and feel free to chime in by commenting on the stories and videos. Follow the hashtag #CoSN2012 or tweet us directly: Tweet to @EdTech_K12
Useful Conference Links
Latest Stories from CoSN 2012