Here's What Happens Behind the Scenes at Esports Competitions [#Infographic]
High-performing gear, devoted fans and cash prizes drive the excitement at events.
Evidence of the popularity of esports in higher education is in the numbers: more than 170 varsity teams, 5,000 participants and $16 million in scholarships and aid, according to the National Association of Collegiate eSports. 
Actual game play is just part of the story. For universities that host or stream events, spectators add another level of excitement and participation. Some colleges integrate esports programs into broadcast curricula, giving nonplaying students a chance to hone skills in event coverage and camera work. Other programs focus on careers related to esports, such as esports management or game design. 
Whatever programs look like, their popularity continues to grow. Here are some of the numbers behind the action.
MORE FROM EDTECH: New partnership with ELEAGUE is a win for esports.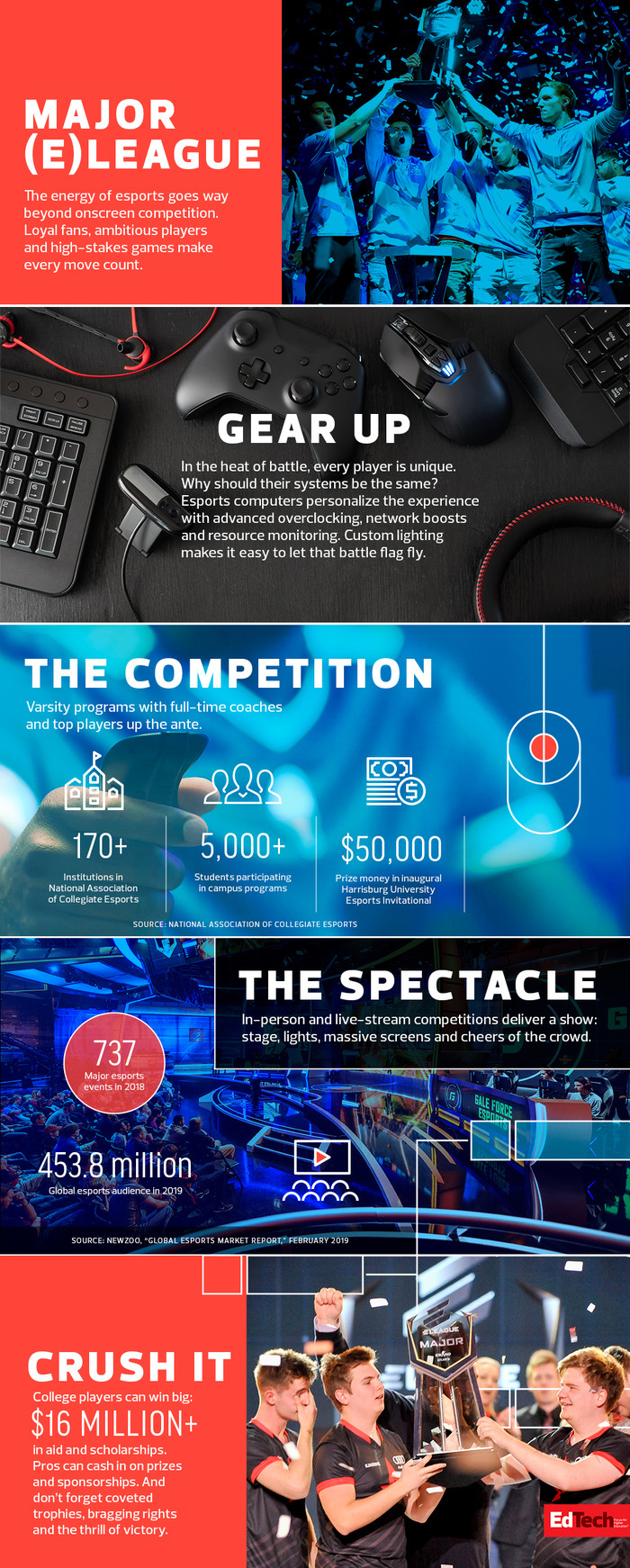 EvgeniyShkolenko/Getty Images Plus
More On