Simply remove the covers and exchange the parts for quick and easy upgrades.
Another important feature that highlights the versatility of the Helios 300 is its connectivity. 
The right side has two USB 2.0 ports and a headphone jack. The left side has a dedicated charging port, a Gigabit Ethernet port, one USB 3.1 Gen 1 Type-C (5Gbps), one USB 3.0 Type-A and an SD card reader.
As more colleges launch esports programs, students and coaches are on the lookout for equipment that won't let them down in the heat of competition. 
The Predator Helios 300 would be a welcome addition to the team.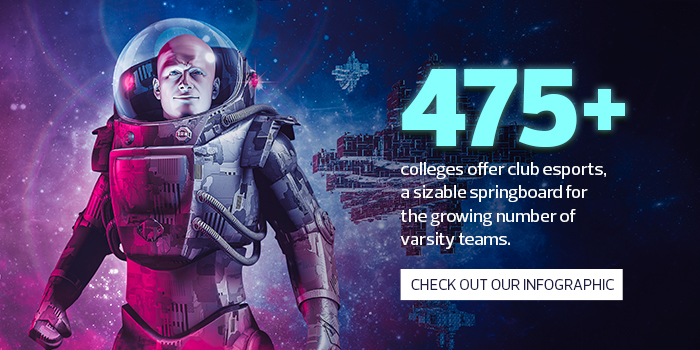 Helios 300 Stands Up to the Task
During testing, I downloaded Steam, a video game digital distribution platform. I then downloaded Smite, a free, third-person multiplayer online battle arena video game. 
I played several arena battles over the course of a couple hours and was impressed with the Helios 300's performance. 
To push the system, I set all the video options — world, texture, shadow, particle detail and shader quality — to maximum. As soon as the battle began, the fans turned on (and stayed on) throughout all subsequent matches. 
All gaming laptops get hot, but I found the Helios 300 dissipated heat quite well. After playing several games, the underside of the laptop only felt warm to the touch. In addition, I didn't experience any of the lag or dropped frames that can occur due to thermal throttling.
The Helios 300 can arguably be considered a desktop replacement — that is, when plugged in to AC power. 
During testing, I unplugged the AC power adapter and was greeted by a message from Acer's gaming control panel: "GPU overclocking has been stopped. Please plug in the AC adapter to resume overclocking."
While similarly priced laptops offer comparable specs in CPU, GPU and RAM, few can boast a 144-hertz IPS display. At 144 frames per second, that's fast. 
Some competitors offer 60 hertz, and others raise the stakes to an impressive 120 hertz, but 144 hertz is remarkable. 
With a supercharged refresh rate, the Helios 300 delivers ultra-smooth 2D motion scenes and lower input lag, which ultimately provides gamers with an amazing in-game experience.
Acer Predator Helios 300
Installed Memory: 16GB DDR4 RAM
Storage: 256GB SSD + 1TB HDD
Processor: Core i7 8th Generation
Installed OS: Windows 10 Home 64-bit
Graphics: NVIDIA GeForce GTX 1060
Display: 17.3-inch IPS 1920x1080 (Full HD 144 hertz)