The Game Is On for College Esports [#Infographic]
Teams hit next-level play with fast networks, high-end graphics and high-performing hardware.
It's only been two years since the National Association of Collegiate Esports launched, but its rapid jump in membership speaks loud and clear about the popularity of the newest campus sport. NACE jumped from seven member institutions in July 2016 to more than 100 today, representing approximately 1,500 student-athletes. 
MORE FROM EDTECH: Check out how universities are investing in esports on their campuses!
Colleges are backing the trend: Approximately 50 provide player scholarships, and plenty of others are investing in esports facilities. In addition to the surge in NACE membership, independent programs are putting their own stamp on the trend. The University of Akron boasts that its newly opened, 5,200-square-foot space is the world's largest dedicated to student esports, and The Ohio State University recently announced a suite of esport programs that includes gaming, academic degrees and research. 
As colleges form teams and put out the call for talented players, they're also building the spaces those students will need to practice and compete. Although some setups may look like any other computer lab, gaming-specific hardware thrives on fast networks, sophisticated graphics, customizable accessories and other tools of the trade.
Check out our infographic to see how colleges are getting into the game: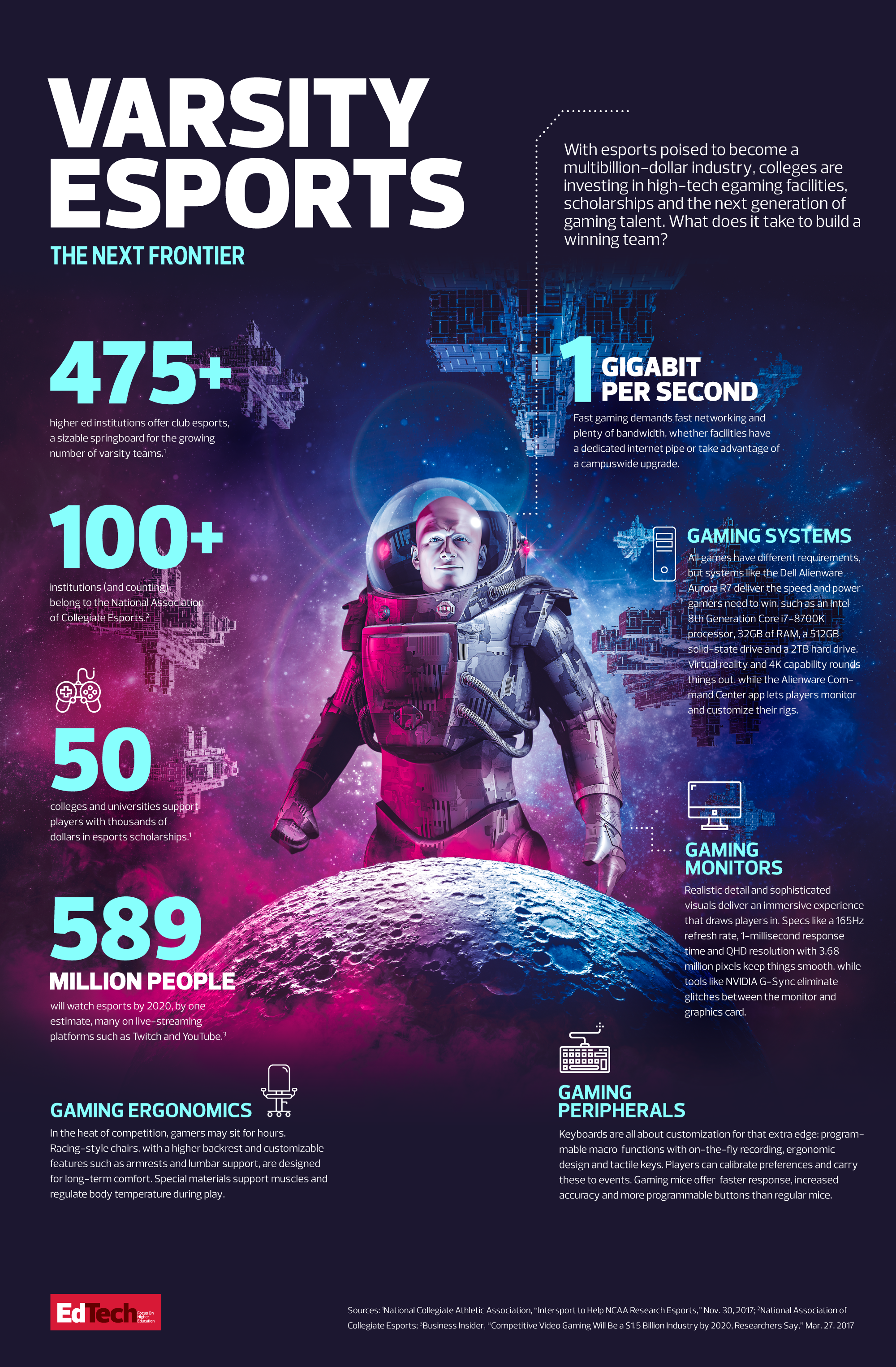 grandeduc/getty images
More On