Easy Deployment Makes Hyperconvergence Appealing to Universities [#Infographic]
Find out why higher ed IT staff are deploying hyperconverged tools in their data centers.
For many universities, hyperconverged infrastructures are critical to meeting the ever-changing needs on campus. At the Technical College System of Georgia, Cisco Systems HyperFlex helped them to expand their virtual desktop infrastructure.
"Having everything in one box is phenomenal," Steven Ferguson, TCSG's CIO told EdTech. "It eases the burden on your IT staff, and it cuts down significantly on the risk of outages associated with upgrades."
More than half of IT pros surveyed by Hewlett Packard Enterprise reported that a major benefit to hyperconvergence was the ease of deployment. About 34 percent said it was beneficial because of its efficiency for IT staff.
For more on why IT pros would choose a hyperconverged infrastructure, check out the infographic below.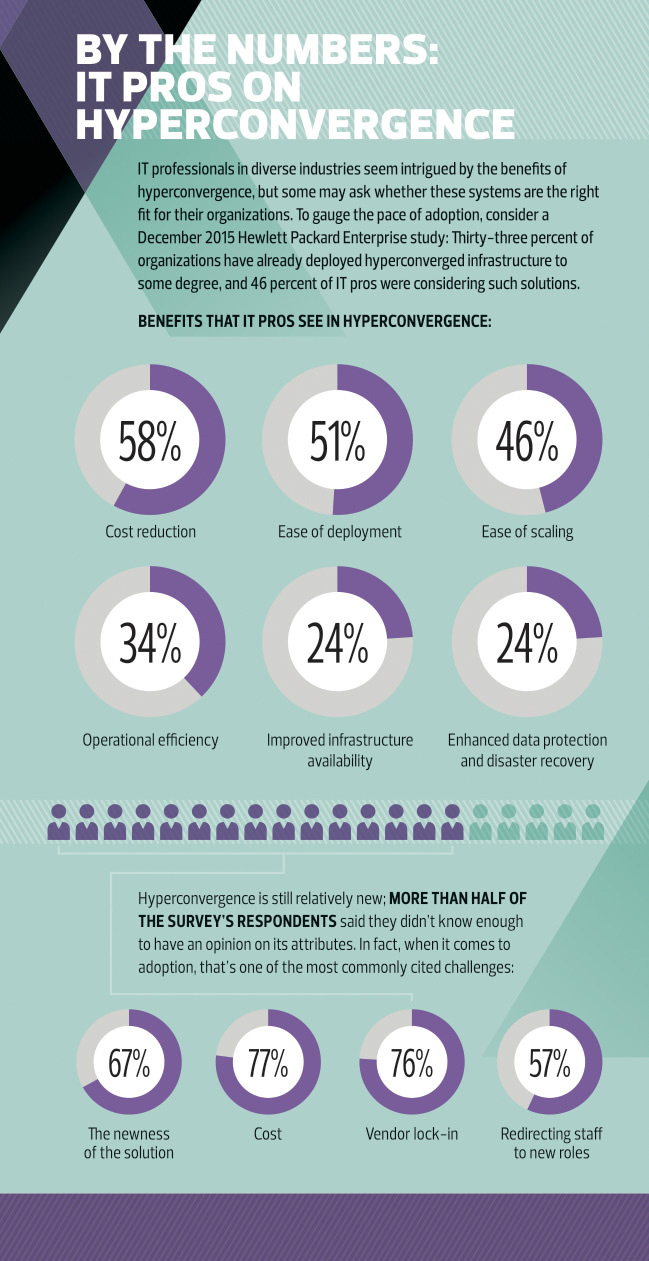 kynny/Thinkstock
More On