EDUCAUSE 2014: The Speakers You Don't Want to Miss
Thought leaders will give insights into the future of higher education.
EDUCAUSE provides a forum for three key personalities in the higher education arena at its latest conference.
The annual higher education conference kicks off Sept. 29 in Orlando, Fla., bringing thousands of IT professionals and experts in the industry together under one roof.
This year's general session speeches will be loaded with advice from three thought leaders:
Clayton Christensen: Kim B. Clark professor of business administration, Harvard Business School (@ClayChristensen)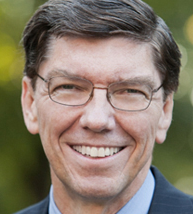 In Christensen's session, titled "Disruptive Innovation and the Future of Higher Education," the professor and author will discuss his theory of disruptive innovation, with a focus on fostering new ideas for making higher education more affordable.
"Different kinds of innovation within higher education have begun to target perceived problems with promising—yet varying—results. Online education and competency-based education have already had major disruptive effects, with implications for yet more," reads the session description.
Christensen will speak at 8 a.m. on Sept. 30.
Doris Kearns Goodwin: presidential historian and Pulitzer Prize-winning author (@DorisKGoodwin)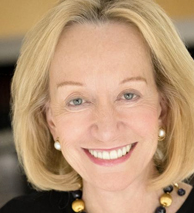 Goodwin has written six best-selling books, five of which are biographies of American presidents. Her book on Abraham Lincoln, Team of Rivals: The Political Genius of Abraham Lincoln, was used as source material for Steven Spielberg's 2012 film Lincoln.
At EDUCAUSE, the historian will lead a talk titled "Leadership Lessons of History from the American Presidents," offering her perspective on how some of the nation's past presidents dealt with the challenges they faced in office.
Describing Goodwin's session, EDUCAUSE says: "Drawing on her award-winning biographies of Abraham Lincoln, Franklin Roosevelt, and Lyndon Johnson and her new book on Teddy Roosevelt and William Taft, Goodwin brings the past alive, allowing listeners to learn from the stories of some of our most fascinating leaders."
Goodwin's speech is scheduled for 10:30 a.m. on Oct. 1
Nancy Zimpher: chancellor of the State University of New York (@SUNY)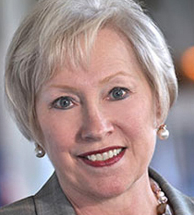 As chancellor of SUNY, Zimpher oversees the nation's largest comprehensive higher education system, which comprises 64 colleges and universities and more than 460,000 students.
In her address, titled "New Responsibilities for Postsecondary Education in the 21st Century," Zimpher will discuss the widening gap between the skills required to complete college successfully and the readiness of many incoming students.
Of the chancellor's session, EDUCAUSE says: "Transformational changes in the ways universities deliver instruction must include applied learning, digital access, seamless transfer, and multiple learning supports to meet the demands of access, completion and success."
Zimpher's speech is scheduled for 10:15 a.m. on Oct. 2.
Many Ways to Explore Conference
Those who can't make it to Orlando for the conference won't be left out. The virtual conference program includes 63 webcasts and 18 exclusive online sessions. For more information on the virtual conference, check the EDUCAUSE website.
Need help organizing your conference schedule? There's an app for that. The EDUCAUSE 2014 app can help you navigate the conference by allowing you to see each day's agenda, create itineraries and view the conference center and maps of the exhibit halls. It also lets you do session evaluations.
The free app is available for Android, iOS and Windows devices.
EdTech will be providing constant coverage of EDUCAUSE 2014, including video interviews, session information and tons of photos. Keep up-to-date on all of our coverage by visiting our EDUCAUSE 2014 conference page.
Brian A. Jackson/ThinkStock
More On