Product Review: Symantec Altiris 7.5 Makes Managing Everything Easier
The latest version of the Altiris management suite is greatly improved.
The Symantec Altiris 7.5 suite is a complex series of programs that supports network management from OS deployment to asset tracking, patch management and application security. Despite its many components, the interface is well designed and remarkably easy for users to learn and manage.
When first installed, the suite scans an entire network or range of IP addresses, reporting everything it finds, and offers to install agent programs directly onto client systems for even greater control. During testing, Altiris located a large network that included desktops, servers, notebooks and mobile devices running a variety of OSs.
Once in place, the suite offers a tool for almost every network management task an administrator needs. The Wise Package Studio toolset offers software preparation assistance before deployment, and in turn, interfaces with pcAnywhere to enable remote access and actual deployment.
Ghost can fully replicate file and disk images to machines across an entire network.
Such work was possible before, but typically each tool had to be purchased individually. Now, users need to master just the top-level Altiris interface to enjoy access to an integrated suite of powerful maintenance programs. Daily chores, such as patch management, and major functions, such as a Windows 8 migration, are faster once Altiris is established. Even asset tracking is available through the latest iteration.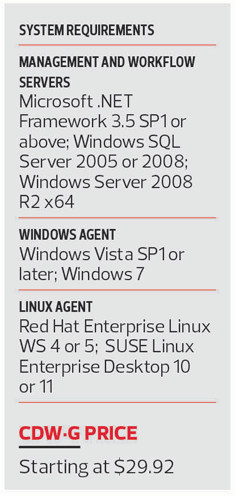 Altiris enables a single administrator to centralize management tasks; however, organizations with multiple IT professionals can also allow all administrators access, and simply concentrate on the areas each admin oversees. An admin­istrator charged with asset management can run the detailed inventory reports required to ensure nothing has been lost or stolen.
Another administrator performing patch management can use the same information to ensure patches are deployed correctly, without having to dive too deeply into other functions.
The most attractive feature is that Altiris can go as deep or as shallow as a user requires, while offering the same easy-to-use, top-level interface.
CostinT/Getty Images
More On