What Do Monkeys and Jazz Have to Do with Higher Education?
Primates get brain chips, online learning is just like jazz, and more in this week's reads of the week.
This is part of our series of weekly roundups curating the best higher education technology news, articles and resources from around the web. Use the hashtag #higheredreads to suggest an article. For easy reading on any mobile device, download these stories as a Readlist.
Got Technology on the Brain?
We have no words for this. Here's an excerpt from a TechHive article:
Researchers at Brown University have created the world's first wireless brain-computer interfaces or computer control chips that can be applied directly to your brain. These chips work by essentially broadcasting brain activity as a wireless broadband signal, similar to how a cellphone works.

The scientists tested a series of these 2.2-inch devices by implanting them into the heads of three pigs and three rhesus monkeys for nearly 16 months. The rechargeable wireless brain sensor proved itself by relaying real-time activity from 100 neurons for up to six hours.

Up until now, most of the brain-computer interfaces we've seen have lived just beneath the patient's skin and require some sort of wired connection. These sort of interfaces not only look unnatural but they also tie you down to a machine. With a wireless setup, you can move about as you normally would.
Read Brown University develops the first wireless brain chip on TechHive.
What Education Has In Common with the Music Industry
Here's an analogy for you to think about: Online learning is to recorded albums what lectures are to live music. George Mason University economics professor Alex Tabarrok explains in his recent post on Marginal Revolution:
It's even more true that there is something special, magical and almost sacred about the live musical experience. The time I saw Otis Clay in a small Toronto bar, my first Springsteen concert, the Teenage Head riot at Ontario Place these are some of my favorite and most memorable cultural experiences and yet by orders of magnitude most of the music that I listen to is recorded music.
In his post, Tabarrok cites an article by Mark Edmundson, in which he shares his skepticism about online courses:
You can get knowledge from an Internet course if you're highly motivated to learn. But in real courses the students and teachers come together and create an immediate and vital community of learning. A real course creates intellectual joy, at least in some. I don't think an Internet course ever will.
Tabarrok then offers his opinion on why Edmundson's theory doesn't hold up:
Edmundson reminds me of composer John Philip Sousa who, in 1906, wrote The Menace of Mechanical Music, an attack on the phonograph that sounds very similar to the attack on online education today.

Sousa and Edmundson also underestimate how much recording can add to the pursuit of artistic excellence. Many musical works, for example, cannot be well understood or fully appreciated with just a few listens. Recording allows for repeated listening and study. Indeed, one might say that only with recording, can one truly hear.
Read Online Education and Jazz on Marginal Revolution.
Facebook Is Changing . . . Again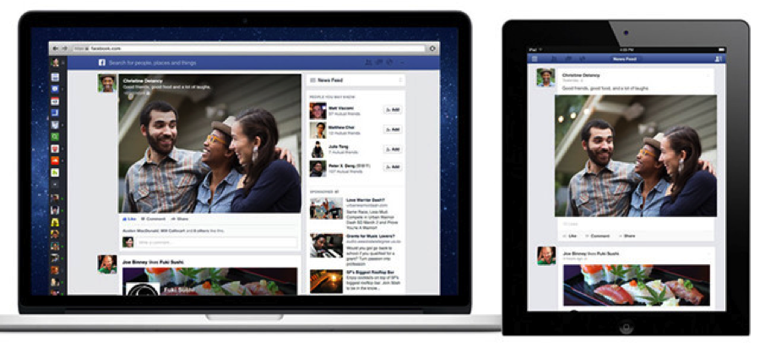 This social network will always have an impact on colleges, since so many students are active on it. Facebook announced this week that it plans to make design changes to the desktop site and mobile applications. These platforms are due for an upgrade, but do you care? What changes should Facebook really be focused on?
Send us a tweet at @EdTech_Highered to suggest stories for next week.
<p>iStockphoto/Thinkstock</p>
More On