Break Out the Balance Sheet: The Business of Higher Education [Infographic]
Which schools are running their business efficiently?
The purpose of a business is simple: to generate profit. This may be why educators bristle at the thought of evaluating universities as businesses and incorporating business models into higher education.
During difficult financial times, universities are forced to make difficult decisions similar to those of a business. They must analyze their revenue and expenses and then decide whether to make cuts to balance their budgets.
Even though educators may cringe at the thought of being in the higher education business, as OnlineColleges.net reveals in a new infographic, the business of higher education does exist.
The infographic compares the nation's top universities by looking at their acceptance rates, annual tuition, number of students, and sources of revenue and expense.
Here are some notable takeaways:
Harvard and Princeton tie for the spot as the nation's top university.
Total operating expenses at Harvard and the California Institute of Technology are higher than their total operating revenues.
The top source of revenue come from hospitals associated with the universities or from "other" unspecified sources.
Top sources of expense come from salaries, wages, benefits and academic support, as well as "other" unspecified sources.
Out of the nation's top universities, Columbia University has the highest tuition: $45,290.
Check out the infographic below to learn more about the business of higher education.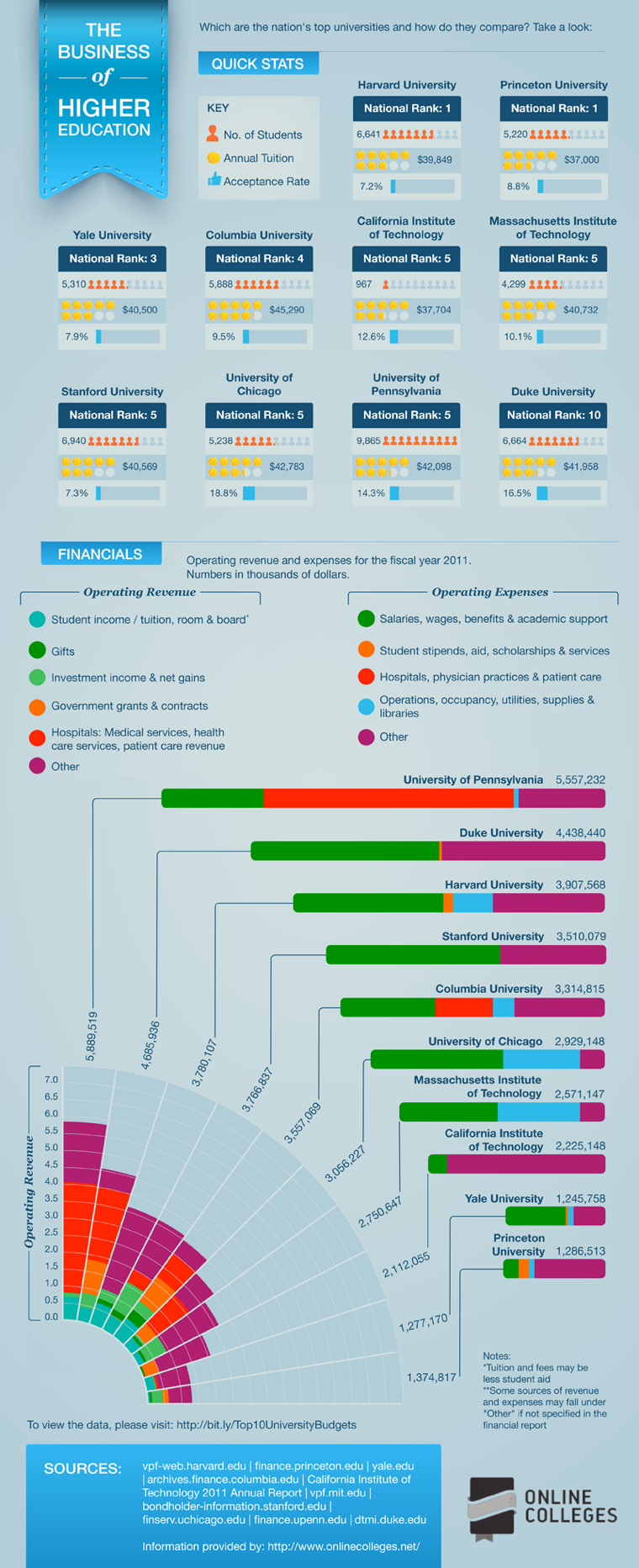 More On