5 Jobs That Will Be Popular for Online Students in 2017 [Infographic]
Why technology and accessibility will drive these careers into the future.
As online learning continues to grow in popularity and availability, the career outlook for some professionals is looking bright. Jobs in 2017 may not require a degree from a traditional school. Liberty University Online took a look at five jobs that will be very attractive to students who are earning their degree online while working or parenting.
Nurses, teachers, accountants, software engineers and network administrators are career choices that are becoming increasingly accessible for online and distance learners. For many students, the classroom is becoming a thing of the past and it's time that all colleges expand their online learning programs.
What other jobs will be hot in 2017? Let us know in the Comments section!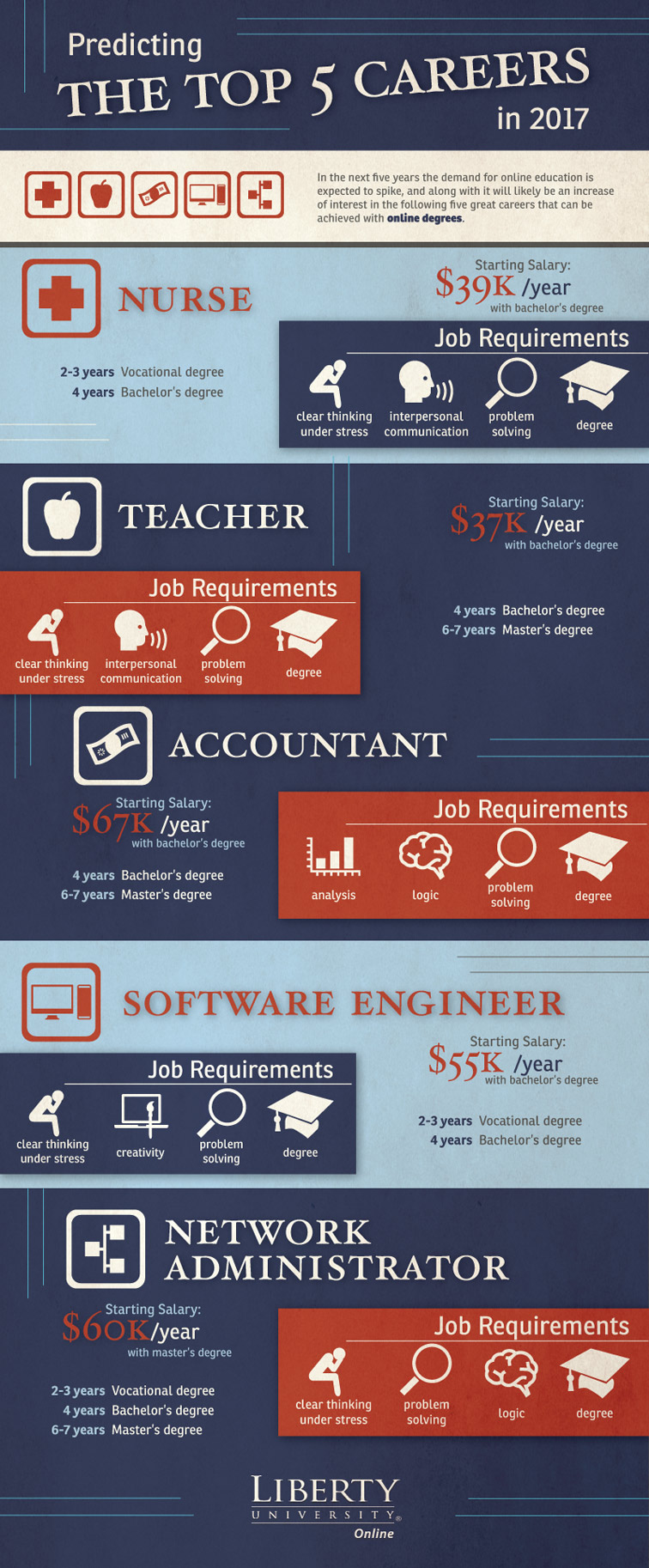 This infographic originally appeared on Liberty University Online.