4 Colleges That Are Using Pinterest (Really Effectively)
And the myths about Pinterest you should ignore.
One of the great things about social media is that colleges can kill several birds with one stone — marketing, PR, student engagement and possibly even teaching. When Pinterest came along in 2010, it was students who swarmed to the site. Currently, 17.3 percent of Pinterest users are ages 18–24, and usage is still growing dramatically. Before we showcase some colleges that are leading the way on Pinterest, we should dispel a few myths:
Pinterest is not just for women. While women make up the majority of Pinterest users, the male user base is quickly growing and currently makes up 31 percent of all users.
Pinterest is not going away. Now that they have introduced the world to a more visual form of social media, Pinterest and its competitors are here to stay. Higher education should consider this a blessing, not a curse. All you need is a smartphone to start snapping and uploading pictures. We think you'll find quite a bit on campus to share.
Pinterest is not a waste of time. Nothing could be further from the truth. Prospective students and alumni expect that their school will be present and active on their social network of choice. Add Pinterest to that list next to Facebook, Twitter and YouTube.
Hopefully, you are convinced that Pinterest is a place you should be. Now let's take a look at some schools that are making the most of this opportunity.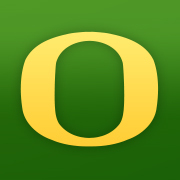 The Ducks really understand how to use Pinterest effectively. They have 17 boards that are heavy on sports and campus life. They are even running a contest to encourage more users to pin Oregon-related photos. Because of their unique relationship with Nike — founder Phil Knight is an alumnus — they are taking advantage of fashion, which is one of the most popular topics on Pinterest. Confused about how to take advantage of Pinterest? Just follow Oregon's lead.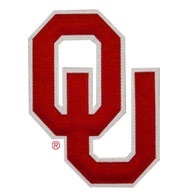 The Sooners are also doing a great job engaging their students and fans on Pinterest. We like their boards because they cover a broader range of topics —everything from local food to health and fitness to babies dressed in Sooner gear. As we all know, babies (and kittens . . . see below) are the key to success with social media.

We have already applauded the excellent Pinterest work from Ole Miss, but they are doing such a good job, we need to mention them again. DIY is huge on Pinterest, and Ole Miss has a great board full of ideas for dorm rooms. And like every successful social media site, the Rebels understand that kittens are an essential ingredient.
The Rams understand social networking, as evidenced by their presence on Google+. But they aren't limiting themselves to just one platform. They are using Pinterest to show the world why it's a great place. And they are succeeding. Their "Explore Ram Country" board had me ready to apply. They are doing a great job capturing the essence of CSU on the web.
Who else is using Pinterest effectively? Let us know in the Comments section!