Savannah College's Virtual Reality Game Takes First Place in Student Competition
Students from the Savannah College of Art and Design beat out five other college teams competing for top honors at the Electronic Entertainment Expo last week.
Giant robots may never take over the world, but they did invade the College Game Competition at last week's Electronic Entertainment Expo (E3), one of the biggest events in the gaming industry.
Developed by students from the Savannah College of Art and Design (SCAD), combat game Brobot Beat Down took the top spot in the Entertainment Software Association's fourth annual college faceoff, which gave six teams the chance to showcase their development skills in front of E3's more than 70,000 attendees, including representatives from major game developer companies.
This year's win marks the third time SCAD dominated the College Game Competition: The school's Lost in Thought game tied for first in 2013, while its Prisma game came out on top in 2014.
SCAD's 2016 entry, Brobot Beat Down, seats players in the virtual cockpits of giant robots outfitted with machine guns, rocket launchers and nuclear weapons. Players then go head to head against their opponent inside dynamic arenas, competing for the fasted kill.
The game brings together elements of virtual reality, multiplayer networking, constantly changing game environments and 3D audio effects — meaning players should feel fully immersed in the gameplay experience.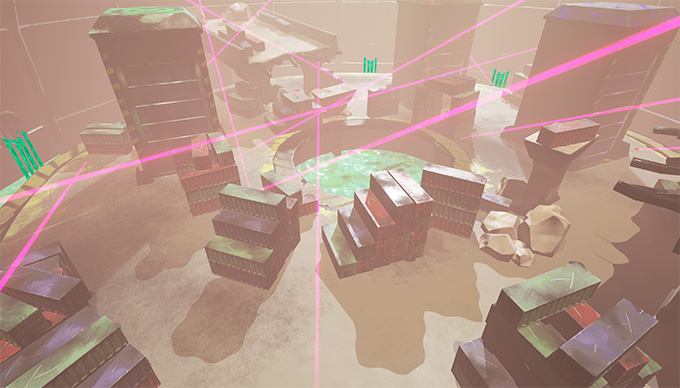 SOURCE: Brobot Beat Down
"It was a good learning experience," says team co-lead Justin Couchot in an interview with EdSurge reporter Blake Montgomery. "We worked on the first ten weeks of just getting the mechanics right, which were getting the virtual reality going, getting the networking going and mostly making sure people didn't get motion sick inside virtual reality."
According a SCADworks blog post, Couchot and his co-lead Spencer Humphries created the game as part of a senior project in SCAD's interactive design and game development program.
Head to the Entertainment Software Association's website for a list of colleges and universities that offer certificate or degree programs in game design, and then watch the Brobot Beat Down trailer below for a glimpse of the student-designed masterpiece.
Brobot Beat Down
More On